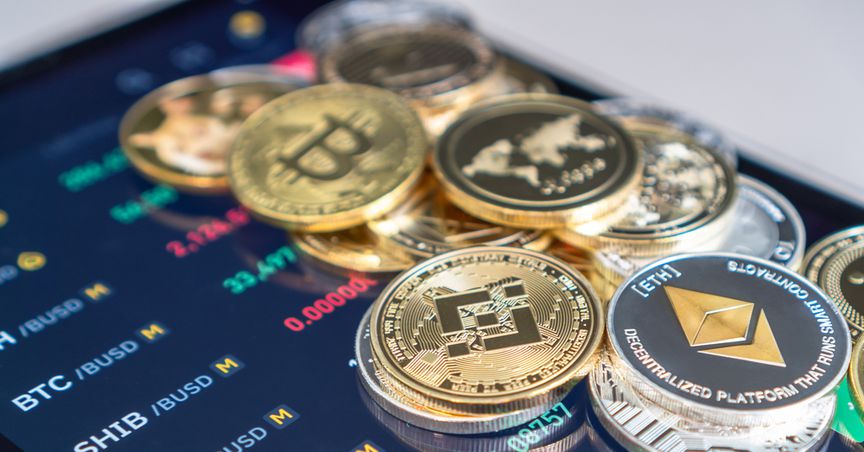 To address issues related to Bitcoin, many altcoins were created, which sought to build upon or improve what the world's numero uno crypto set out to do.
The year 2021 witnessed a spectacular rise in demand for altcoins as investors looked for alternate sources of income. Many altcoins have risen to prominence and have become key players in the crypto space.
Hence, with this backdrop, let us look at the two such altcoins that can be considered this year.
Source: © 2022 Kalkine Media®
Avalanche
Currently ranked 13th among the top cryptos worldwide in terms of market cap, Avalanche boasts being blazing fast, low cost as well as eco friendly in comparison to its peers. It is an open-source smart contracts platform for dApps.
Related Read: Is Avalanche (AVAX) crypto rallying on fundraising news?
Debuting in 2020, Avalanche's platform can reportedly process 4,500 transactions per second and is the fastest smart contracts platform across the blockchain industry, as measured by time-to-finality, cites its website.
The crypto is majorly governed by PoS, i.e., the proof-of-stake mechanism, thus ensuring faster speed and rendering more scalability to the platform. Also, its token holders are entitled to vote on its governance proposals.
Its native coin is AVAX, used for paying fees and helps in securing the platform through staking. As of now, there are more than 269 million AVAX coins in circulation, while the maximum supply is not known.
Avalanche crypto is available on almost all the top cryptocurrency exchanges across the world, like Binance, Bitget, KuCoin, Gate.io, FTX and many more.
At the time of writing, the crypto was priced at US$29.49, down 6.49% over the last 24 hours.
Interesting Read: Fantom, Cardano, Solana- All about 3 altcoins seen as Ethereum killers in 2022
Litecoin
Another altcoin making its mark in the crypto world is Litecoin, which was designed by Charlie Lee in 2011.
It is one of the earliest altcoins to emerge on the cryptocurrency scene after Bitcoin and is regarded as the fork of the Bitcoin blockchain and was created to provide fast, secure, and low-cost private, borderless payments by making use of unique properties of blockchain technology.
According to its website, Litecoin's platform is the largest crypto-based network across the globe, operating with a 100% uptime since its launch.
Extremely low transaction fees make the platform apt for micro transactions and point-of-sale payments, thus making the crypto an attractive alternative to Bitcoin, particularly in developing countries, where transaction fees may be the prime factor in determining which cryptocurrency to support.
Also Read: Lens on two altcoins- Kava (KAVA), Kyber Network (KNC)
Its in-house token is called LTC. As of now, over 70 million LTC coins are in circulation, and the total supply is capped at 84 million coins.
Currently, Litecoin crypto was trading at US$69.33, down 4.70% over previous day.
Bottom Line
As a plethora of altcoins has emerged in the market, investors must not get confused while deciding which altcoins to choose or invest in. In-depth research must be conducted before venturing into the risky and volatile world of cryptos.


This news is republished from another source. You can check the original article here