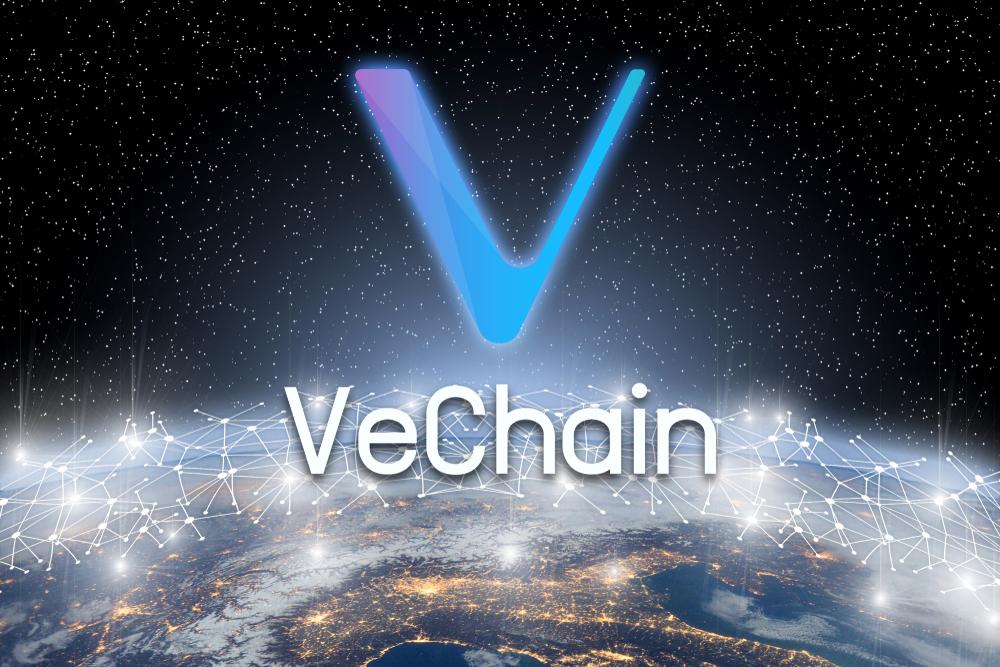 Source: Akarat Phasura – Shutterstock
The VeChain foundation provides an update on voting regarding the major VeChain mainnet upgrade (PoA 2.0).
The implementation of the VIP-222 with the VeChainThor mainnet will solve core trade-offs of Nakamoto and NFT consensus.
---
Leading enterprise L1 blockchain enterprise, VeChain, has announced that it will launch the all-stakeholder vote on its upgraded voting platform (VeVote). Per the Twitter announcement, the all-stakeholder vote will take place on October 20, 2022, and seek to integrate the VIP-22 with the VeChainThor mainnet.
On Oct. 20th, we launch the all-stakeholder vote on our upgraded voting platform, VeVote, to integrate VIP-220 with #VeChainThor Mainnet.

If enacted, #VeChain gains finality and solves core trade-offs of Nakamoto & BFT consensus, becoming the perfect real world #blockchain. $VET https://t.co/unJwwr9vm6

— VeChain Foundation (@vechainofficial) October 18, 2022
If this proposal is implemented, VeChain gains finality and solves an important trade-off of Nakamoto and BFT consensus. Thus, VeChain becomes a perfect real-world public blockchain. A blockchain that is scalable and full-secured among other important features.
Scalability will enable the blockchain to handle ever-growing usage while finality enables the network to secure hashed data instantly. This new announcement is a reminder from an October 12 update where the blockchain stated that it will start voting on the major VeChain mainnet upgrade (proof-of-authority, PoA 2.0).
Significance of the voting
With ever-growing demand, enterprises are seeking ways to improve their operations and see blockchain technology as a means of achieving this goal. VeChainThor aims to become the best platform for real-world users by combining the best features from the two popular types of blockchain. The platform is attractive for enterprises and governments because it is a low-carbon platform.
As a low-carbon platform, it means the VeChainThor can guarantee data quality. The platform guarantees the security of all carbon data and makes them verifiable at all levels, even if there are tens of millions of such data points.
Related: VeChain is the global standard for carbon footprint management for every company around the world – Report
The PoA2.0 mainnet upgrade will empower the VeChainThor to become a dynamic global system and make large-scale sustainability-related programs possible. An example of such an initiative is the circular economy. VeChain is pioneering a revolution of its own in the same way Bitcoin and Ethereum delivered their revolution.
VeChain expansion
VeChain has continued to expand its network through partnerships in various sectors. The blockchain achieved three huge milestones in August 2022. The team from specialist NFT cross-chain bridge builders, XP.Network launched its bridge on the VeChainThor mainnet. Thus, enabling the blockchain's NFT community to have access to new communities and other blockchains.
Within the same month, VeCarbon reached an agreement with Amazon Web Services (AWS) to develop a VeCarbon- carbon management SaaS system. This system allows AWS to offer enterprise customers a dependable carbon emission management system and data security. These features are crucial for any cloud infrastructure.
Still, in the same month, Cambodia's largest premium alcoholic beverage importer and distributor revealed that it would start implementing an innovative security sticker (ABS). ABS is an acronym for 'Attwood Blockchain Sticker,' an NFC-enabled sticker built with the VeChainThor blockchain.
Three years ago, the San Marino Republic adopted the VeChainThor blockchain, making it become the first carbon-neutral country. The announcement of the PoA2.0 upgrade hasn't had a positive effect on the network's native token (VET).


This news is republished from another source. You can check the original article here