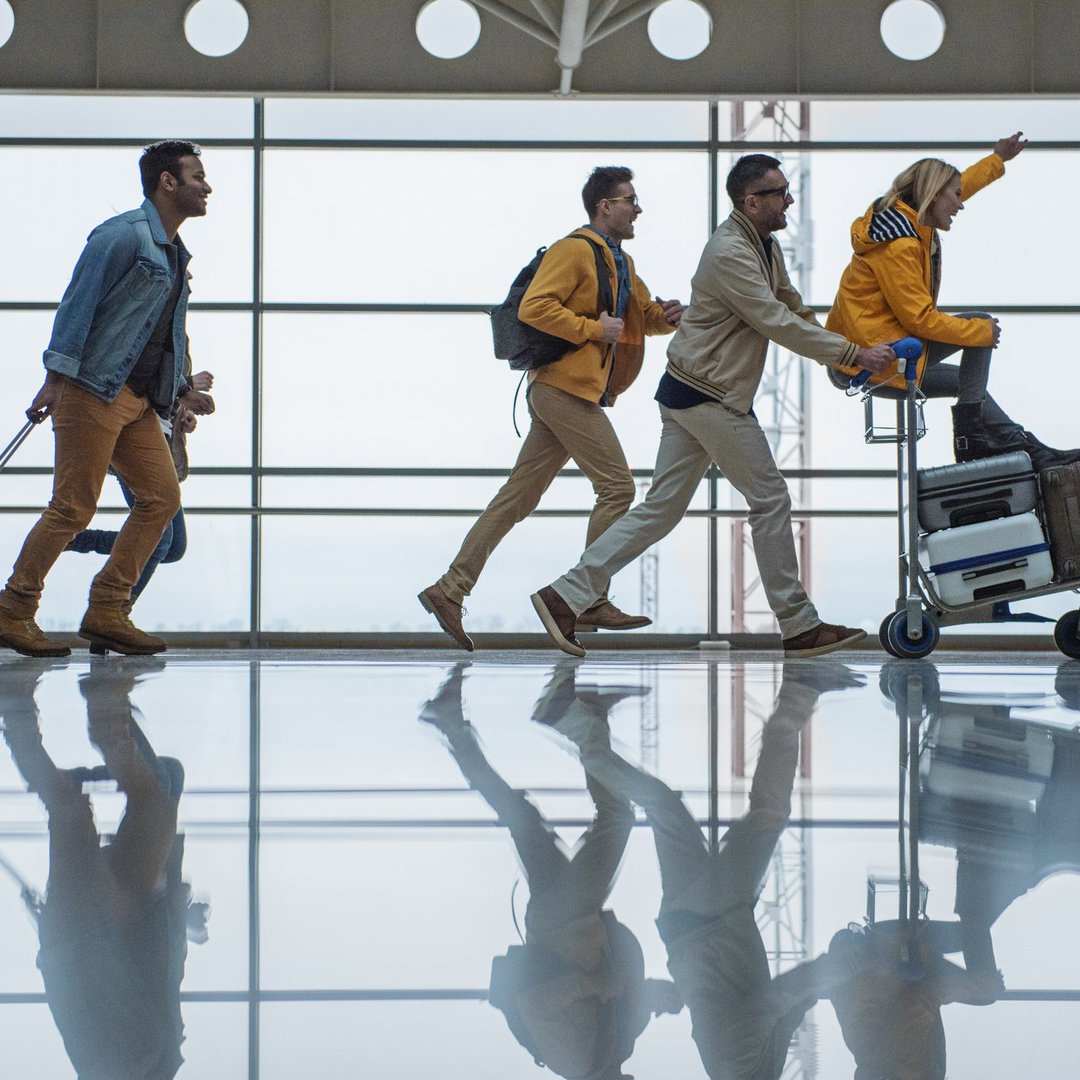 The popular pet coin lost momentum while these cryptos steamed ahead.
---
Key points
Dogecoin could not retain its highs, but it still posted significant gains in 2021.
Several gaming, smart contract, and metaverse tokens outperformed the popular meme coin.
---
In many ways, Dogecoin (DOGE) was the top dog in 2021. Not only did it shoot to fame and inspire hundreds of pet coin copycats, but it was also the most searched for cryptocurrency on Google. At its height back in May, Dogecoin had increased almost 22,000% in just five months, according to CoinMarketCap data.
But since then, Dogecoin's price has struggled. If you'd bought $1,000 of DOGE on May 8, it would be worth just $216 today — a loss of almost 80%. Dogecoin's price still increased over 3,500% in 2021. But several cryptocurrencies outperformed the popular meme coin. Here are four:
1. Axie Infinity (AXS)
Axie Infinity revolutionized blockchain gaming. The cryptocurrency, which gained over 17,000% in 2021, popularized the concept of play-to-earn gaming as millions of people flocked to Lunacia — Axie's virtual world. In it, they can earn tokens for breeding, battling, and completing quests with their cute little Axies. These Axies are non-fungible tokens (NFTs) that players own, so they can also trade them.
Two ideas that are central to Axie Infinity will play a big part in the way cryptocurrency evolves. Firstly, the rewards you earn in game can be converted into real money. This is one way Web 3 could change all our online experiences. In the next evolution of the internet, we might be able to earn rewards for many online activities — like surfing the net, participating on social networks, and playing games.
The second concept is NFTs. Forget all the headlines about pieces of digital art attracting crazy prices. An NFT is essentially a certificate of ownership that's stored on the blockchain. If you buy an item in a digital world like Axie Infinity, you own it. And being able to own digital items has ramifications that go beyond metaverses and gaming.
2. Solana (SOL)
Solana is a superfast cryptocurrency that leapt up the cryptocurrency charts in 2021 and is still going strong. Its price increased 11,000% over the whole year, making it one of crypto's top performers and putting it in fifth place in terms of market cap.
Solana continues to attract new projects to its ecosystem. It is one of several popular Ethereum (ETH) alternatives. Ethereum was the first crypto to introduce smart contracts but it has been the victim of its own success. The network struggles with high gas (transaction) fees and congestion.
3. Polygon (MATIC)
Polygon is another crypto project that tackles Ethereum's performance issues. It is a layer 2 solutions aggregator. Layer 2s sit on top of existing blockchains to improve their performance, and Polygon specializes in different Ethereum-focused solutions. It means that developers who are used to Ethereum's programming language can reduce fees and processing time without having to familiarize themselves with a whole new system.
Ethereum is in the process of an upgrade to Eth2 which is due to be completed in 2022. MATIC grew over 14,000% in 2021 and, while it is difficult to know if it can hold those gains, the platform continues to attract new partners and projects. Longer term, Ethereum's founder Vitalik Buterin says there will still be a need for layer 2 solutions even after the move to Eth2.
4. The Sandbox (SAND)
Metaverse tokens have been a hot topic ever since Facebook changed its name to Meta and put these virtual worlds into the spotlight. While it's hard to know what shape this industry will take, Ark Invest's Cathie Wood says she believes metaverses could represent a multi-trillion dollar opportunity.
Sandbox is a virtual world where players can create and trade NFTs, develop land, and design games — all using Sandbox's native token SAND. The price of SAND increased over 16,000% in 2021.
Every dog has its day
Meme tokens are difficult and unpredictable investments. Some of them — like Dogecoin — have a loyal following and have produced incredible results. The challenge is that many don't have any fundamental usefulness beyond their popularity. And that makes it more difficult to judge their worth than with other cryptocurrencies.
Dogecoin has tried to convert its fame into utility by building its profile as a form of payment. According to Cryptwerk, almost 2,000 merchants take DOGE whereas around 7,700 take Bitcoin (BTC). Dogecoin also re-formed the Dogecoin foundation and pushed through a technical upgrade. But price-wise, it's difficult to see how it can regain those highs. Perhaps this is because it built a reputation as the anti-establishment crypto, but it's now very much a mainstream token. It won't be easy for Dogecoin to square that circle.
If you're considering buying any of the coins above, they are available from several top cryptocurrency exchanges. But make sure you do your own research. They are all interesting projects that outperformed Dogecoin, but they also made huge jumps in 2021 and it isn't clear how much further they can go. Cryptocurrency investments are notoriously volatile and unpredictable, so follow the golden rule and don't invest money you can't afford to lose.
Emma Newbery owns Axie Infinity, Solana, Ethereum, Polygon, The Sandbox, Livepeer, and Bitcoin. The Motley Fool owns shares of and recommends Bitcoin.
Buy and sell crypto on an expert picked exchange
There are hundreds of platforms around the world that are waiting to give you access to thousands of cryptocurrencies. And to find the one that's right for you, you'll need to decide what features that matter most to you.
To help you get started, our independent experts have sifted through the options to bring you some of our best cryptocurrency exchanges for 2021. Check out the list here and get started on your crypto journey, today.
This news is republished from another source. You can check the original article here