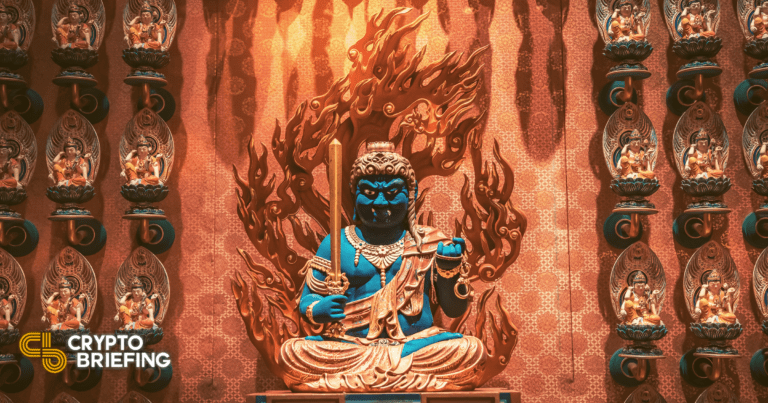 Key Takeaways
Polkadot-based DeFi Hub Acala has integrated tools like MetaMask, Truffle and Waffle.
The integration gives developers the ability to create the same user experience as on Ethereum.
Using MetaMask, Ethereum users will be able to easily switch to the "Acala Market" to access Polkadot.
EVM+ by Acala provides an entry for Ethereum apps to get access to Polkadot's multichain network. 
MetaMask Comes to Polkadot via Acala

Acala, one of Polkadot's main DeFi hubs, has released EVM+, a new development environment that is compatible with popular Ethereum tools. 
The update improves the protocol's compatibility with Ethereum tools. 
Despite being a Substrate-based parachain on Polkadot, Acala already boasts interoperability with the Ethereum Virtual Machine. Ethereum is currently the leading smart contract platform, but other networks like Polkadot and Cosmos are offering promising solutions to allow for cross-chain interoperability across blockchain networks. 
In February 2021, the team first launched a module called Acala EVM that enabled Solidity contracts to be deployed on Acala and the Polkadot ecosystem. However, the integration was without compatibility with Ethereum tools at the time. Ethereum applications are written in Solidity, whereas Polkadot projects use the Substrate software development kit (SDK).
The Polkadot-based project has now integrated tools like MetaMask, Truffle, and Waffle to give developers the ability to create the same user experience as on Ethereum.
The integration will allow DeFi applications to access the Polkadot ecosystem using the popular Ethereum wallet, MetaMask.  
For example, if an Ethereum application launches on Acala, its users will be able to switch to the "Acala Market" using MetaMask to access Polkadot. 
Compatible Ethereum applications will offer a way to send funds to the decentralized exchange AcalaSwap and trade Polkadot-based assets. Similarly, developers will be able to test and write EVM contracts on Polkadot through tools Truffle and Waffle. The EVM+ upgrade will be live in the coming days. 
In a blog post announcing the update, VP of Growth at Acala Dan Reecer wrote:   
"This allows EVM-compatible dApp platforms to expand their collateral and product offerings to their existing user base, while onboarding hundreds of thousands of new Polkadot-native users."
Moreover, DeFi staples can expand cross-chain liquidity and use assets such as DOT as collateral beyond the Ethereum ecosystem. Furthermore, Substrate-based dApps may be able to acquire thousands of new Ethereum users.
Though technically different from Ethereum, the Polkadot ecosystem allows for modules that can easily connect with other networks. Through Acala EVM, users can also link their Ethereum addresses with their Polkadot addresses, overcoming the need to manage multiple accounts.  
This news is republished from another source. You can check the original article here