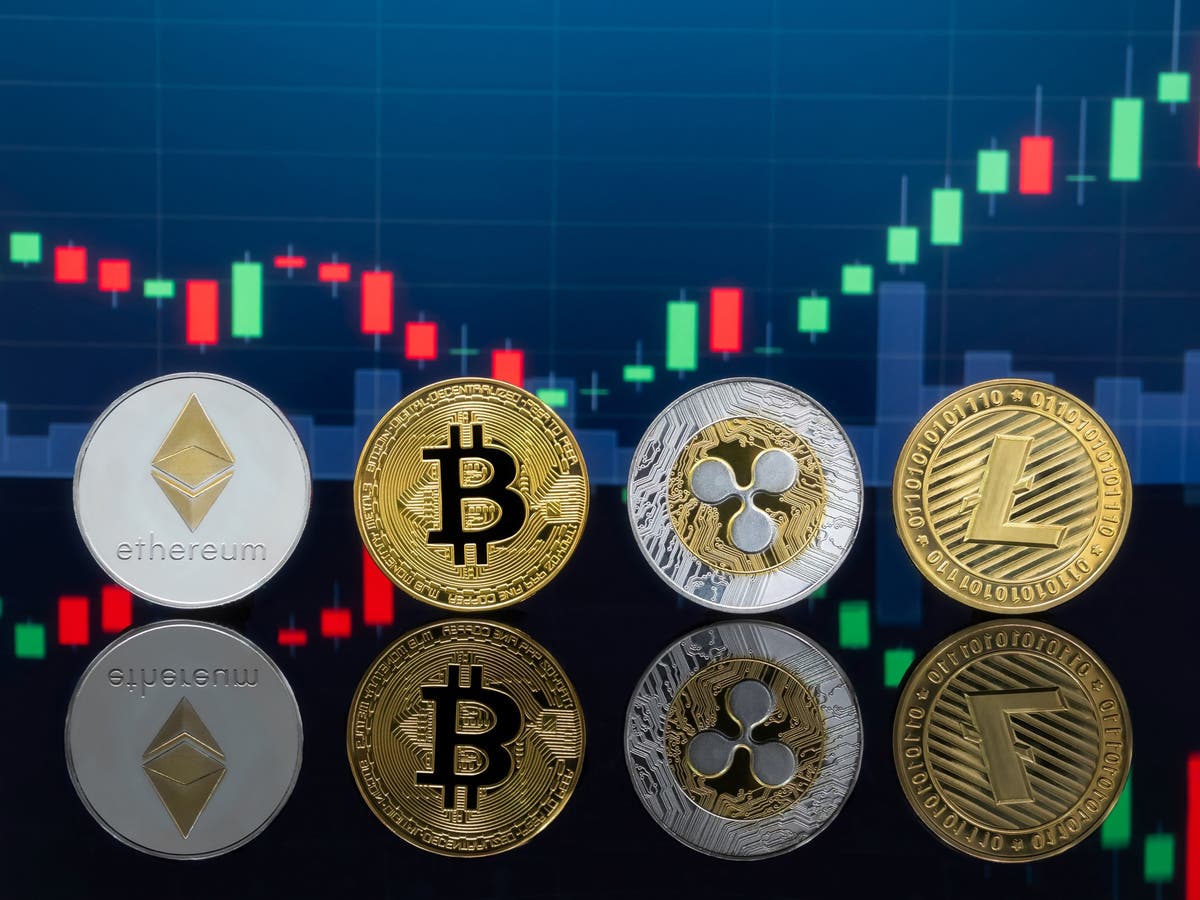 Bitcoin and the rest of the crypto market is back on the up after a frenzied few weeks.
The price of btc was up more than 11 per cent over the day on Monday morning, after a surge overnight UK time.
But the crypto market rise was not enough to correct all of the losses of recent days: most cryptocurrencies, though not bitcoin, are down over the course of the week.
Much of the value appears to have been added by Elon Musk's announcement that Tesla does aim to start taking the cryptocurrency in payment for its cars again – if it can prove itself to be sufficiently environmentally friendly.
It also follows a succession of positive news in the space, including El Salvador officially declaring bitcoin legal tender, as well as more interest from leading banks and hedge funds.
There has also been promising news in terms of bitcoin's environmental impact, with China cracking down on mining in coal-heavy regions and El Salvador revealing plans to mine cryptocurrency using 100 per cent renewable geothermal energy from volcanos.
Follow all the latest news, analysis and developments right here.
1623669582
Elon Musk prompts frenzied speculation with 'Uranus' tweet
This morning, Elon Musk tweeted what appears to be a harmless Uranus fact:
But because a number of his tweets have been coded references to certain cryptocurrencies, the posts have led to many people trying to work out if he's quietly referencing a specific coin. (I may have missed it, but I don't think there is one yet; I think he really is talking about the planets.)
Whatever it means, "Uranus" is now trending on Twitter…
Andrew Griffin14 June 2021 12:19
1623664747
CoinMarketCap showing wild price fluctuations
Major tracking website CoinMarketCap – which gathers prices across the market – is showing some wild fluctuations. It says that overall the crypto market is down by some 66 per cent over the last 24 hours.
Even Tether, which exists just to track the dollar, looks like it has crashed:
But there seems to be something wrong here. Those prices don't seem to align with reality, and the major exchanges show those drastically dropping coins are actually up over the day.
Andrew Griffin14 June 2021 10:59
1623522164
Bitcoin price to hit $288k 'still in play'
Bitcoin could still be on track to hit $288,000 during this bull run (starting in 2019), according to pseudonymous market analyst PlanB.
The Netherlands-based expert has gained more than half a million followers over the last couple of years due to the accuracy of his Stock-to-Flow Model, which is based on bitcoin's in-built scarcity as a store of value.
The peak of this current cycle is heading higher than a quarter of a million dollars, according to one variation of the model, and could be reached within the next year or so.
His latest commentary comes with a word of caution. In a subsequent tweet he wrote: "Frankly I don't know. But bitcoin is currently competing with gold & real estate as store of value. I was an old gold bug, sold my gold and bought bitcoin with it. I see friends making the decision to not buy an extra house but btc instead. So IMO btc will be in that value range."
Anthony Cuthbertson12 June 2021 19:22
1623493450
Crypto market back in the red
The price of bitcoin is down 7 per cent overnight, dropping to below $35,000 on Saturday morning and bringing other leading cryptocurrencies down with it.
Ethereum (ether) fell to $2,300, building on losses over the last seven days to register a week-on-week drop of around 15 per cent. It's even worse news for dogecoin, which is now down by nearly 20 per cent.
The reason for the dip is not immediately clear but it remains a delicate time for the market, with whichever direction it takes from here potentially confirming a longer term trajectory.
Anthony Cuthbertson12 June 2021 11:24
1623428846
IMF has 'issues' with bitcoin as legal tender
The International Monetary Fund has raised concerns about El Salvador adopting bitcoin as legal tender, saying it "raises a number of macroeconomic, financial and legal issues that require very careful analysis".
The IMF is expected to meet with El Salvador president Nayib Bukele to discuss the Bitcoin Law, which received Congressional approval on Monday and will put the cryptocurrency on equal footing with the US Dollar in the Central American country.
Potentially complicating things for Bukele, should these discussions not go well, is that El Salvador is currently in separate talks with the IMF over a $1 billion program.
Early bitcoin advocate and financial journalist Max Keiser suggested the bitcoin community could easily step in, should this be the case. "The IMF can go f*** themselves," he tweeted.
Anthony Cuthbertson11 June 2021 17:27
1623417055
Bitcoin Lightning Network added to Twitter?
The CEO of Twitter has said it is "only a matter of time" before Twitter integrates the Bitcoin Lightning Network.
The Layer 2 payments network significantly improves the efficiency of bitcoin transactions, with some claiming it is the key to transforming the cryptocurrency into a day-to-day currency. (You can read more about it here.)
Jack Dorsey, whose Twitter bio simply reads "Bitcoin", was responding to a follower's suggestion to "build LN into BlueSky or Twitter please and thank you".
Anthony Cuthbertson11 June 2021 14:10
This news is republished from another source. You can check the original article here