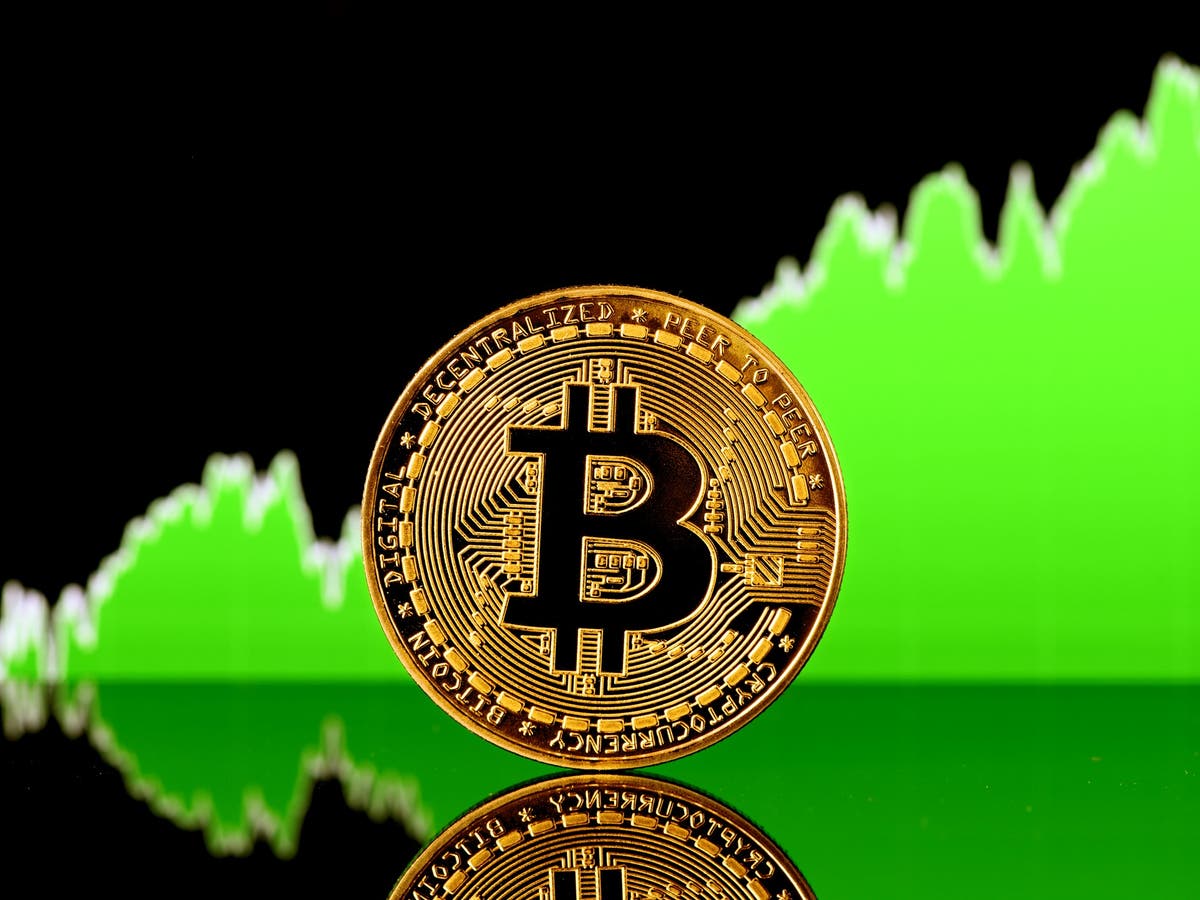 Bitcoin has bounced back on Wednesday after a series of price crashes over the last few days took the cryptocurrency to its lowest point of 2021.
After briefly reaching below $29,000 on Tuesday, bitcoin is now back above $34,000 and appears to be trending upwards.
Ethereum (ether), Cardano (ada), dogecoin and other leading cryptocurrencies have mirrored this movement, adding $200 billion to the market overnight.
The rebound means crypto analysts remain divided over whether the losses are part of a broader bear market, or simply a price correction midway through a bull run that will take bitcoin to new record highs later this year.
Major investors appear convinced it is the latter, with MicroStrategy ploughing another half a billion dollars into bitcoin earlier this week. The founder of dogecoin also revealed he invested in the cryptocurrency for the first time in eight years.
We'll have all the latest news, analysis and expert price predictions right here.
1624439338
Bitcoin-owning Senator 'buys the dip'
US Senator Cynthia Lummis says she was "really excited" by the recent bitcoin crash because it would allow her to buy more of the cryptocurrency at a cheaper price.
Speaking to Fox Business News when bitcoin was below $30,000 yesterday, the Republican lawmaker batted away comments from anchor Stuart Varney about bitcoin's "decline".
She said: "I'm really excited about it because as soon as it drops a little more I'm going to buy some more."
She also said she hoped any regulation that is introduced in the US will be "simple", "easy to understand" and "not overly restrictive".
Anthony Cuthbertson23 June 2021 10:08
1624372248
Bitcoin erases all its 2021 price gains
Bitcoin has fallen even further in the last few minutes, reaching below $29,000.
The cryptocurrency hit $28,893, meaning it has officially wiped out all the gains made in 2021.
It is still way up from this time last year, when it was trading below $10,000. It is, however, only up $8,000 from its 2017 price peak. At this rate, it won't be long before we find out whether it will threaten that level.
We'll have some expert reaction coming shortly, but for now here's a graph showing bitcoin's wild year so far.
Anthony Cuthbertson22 June 2021 15:30
1624363211
Elon Musk hails 'important improvement' for dogecoin
Elon Musk is back to tweeting about cryptocurrency, though for once it doesn't seem to have moved markets in the way it usually does.
The Tesla CEO responded to a tweet from Ross Nicoll, one of dogecoin's core developers, about the new fee reduction code for the meme-based cryptocurrency.
"This is an important improvement," Musk said.
Dogecoin's price is yet to respond to the endorsement, and is actually trading slightly lower than it was before his tweet. It is currently at around $0.18 – down more than $0.50 since its all-time high in May.
Anthony Cuthbertson22 June 2021 13:00
1624361826
Bitcoin price optimism fades
An online poll soliciting bitcoin price predictions from Twitter users has yielded significantly different results from the exact same poll posted just three months ago.
Pseudonymous bitcoin analyst PlanB asked his half a million Twitter followers back in March what price they thought bitcoin would hit in 2021: $500k+, $288k+, $100k+ or remain below $100k.
Just 16 per cent said they thought it would remain below $100k – at the time bitcoin was worth more than $50k and was trending upwards.
The same poll yesterday found that 41 per cent now believed it would stay below $100k this year. Bitcoin is currently worth less than $32k and trending downwards.
The majority of respondents (59 per cent) still believe that bitcoin will go above $100,000 in 2021. It will be interesting to see what the same poll shows in another three months from now.
Anthony Cuthbertson22 June 2021 12:37
1624355197
China tightens clampdown on cryptocurrencies
The People's Bank of China (PBOC) has called on banks to block services related to cryptocurrencies.
The order will prevent banks from providing products like trading, clearing and settlement for crypto transactions. The Agricultural Bank of China and the Postal Savings Bank has already agreed to Monday's order from the PBOC.
It comes after a crack down on bitcoin mining operations in the province of Sichuan, which was blamed on the latest market-wide price crash.
You can read the full story here.
Anthony Cuthbertson22 June 2021 10:46
1624348983
Bitcoin price crash stalls
Bitcoin and the broader crypto market are relatively calm on Tuesday morning, with no major movements from any of the leading cryptocurrencies overnight.
The respite gives an opportunity to take stock of the losses over the last seven days.
Of the top 10 cryptocurrencies by market cap, the hardest hit has been dogecoin, which has lost more than a third of its value in just one week. Ethereum (ether), Cardano (ada) and Binance Coin have all seen their price drop by around a quarter over the same time period.
Bitcoin's losses seem relatively tame by comparison, and is the only one to fall by less than 20 per cent week-on-week.
Whether this is just a pause or a turn-around will be determined over the coming hours and days.
Anthony Cuthbertson22 June 2021 09:03
This news is republished from another source. You can check the original article here