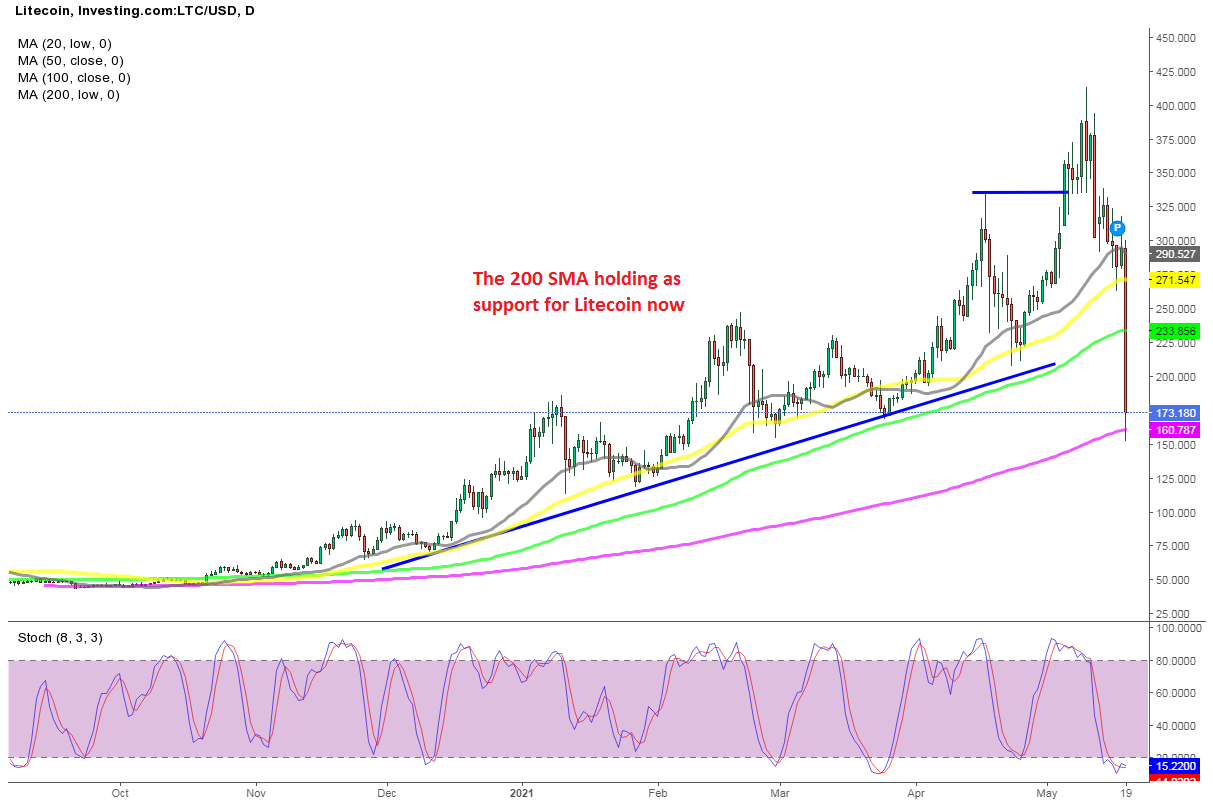 It's one of those times for cryptocurrencies, when they crash down to refresh the trend, before turning bullish again and pushing to new highs. This is also the time when crypto traders look for buying opportunities, considering the major retreat down today.
The whole crypto market has crashed down in the last few days. but today in particular has been extremely bearish for digital coins. BITCOIN has fallen to $30,000 right now, losing more than half its value from the top at $65,000.
Litecoin Live Chart
LTC/USD
LITECOIN was trading at $413 two weeks ago, but the situation has changed now and sellers are in total control. The price fell to $153 a while ago and after a short-lived bounce higher sellers have returned again and Litecoin is trading at the lows.
We had a buy signal in this cryptocurrency which we opened late last week, as the price was retreating down. That signal got smoked on the way down, but the 200 SMA (purple) turned into support at the moment, where we decided to open another buy Litecoin signal, since the decline seems to have stopped. So, we are long on Litecoin once again, hoping that the bullish trend will resume soon after this big pullback, which has refreshed the trend for all cryptos.


This news is republished from another source. You can check the original article here