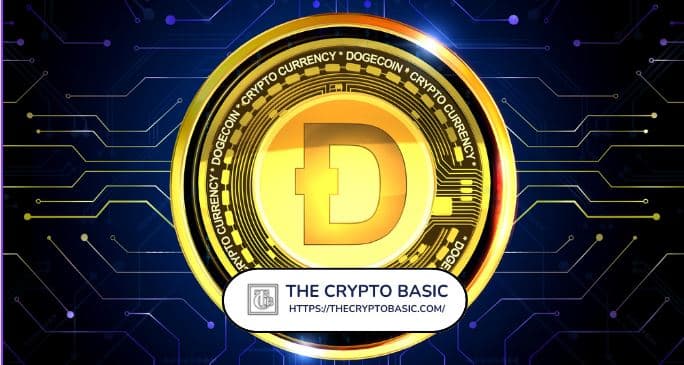 The popularity of Dogecoin is also seen in a recent White House report.
Dogecoin (DOGE), which originally started as a joke cryptocurrency, has continued to grow in popularity among investors and top government officials.
In a recent report, 'Crypto Assets And Climate' published by the White House Office of Science and Technology Policy, Dogecoin appeared a total of 20 times, suggesting that government officials are fully aware of the meme coin.
Although the report was published to curtail the impact of cryptocurrency mining on the environment, it is still commendable that Dogecoin is recognized among the top mining crypto assets with the largest market capitalization. 
"According to a published study, in 2021, U.S. electricity generation for mining crypto-assets with the largest market capitalizations (Bitcoin, Ethereum, and Dogecoin) generated GHGs at a rate of approximately 15 Mt CO2/year," an excerpt of the report reads. 
Musk Pushed Dogecoin to Prominence
It is not surprising to see Dogecoin mentioned in the White House Office of Science and Technology Policy. The cryptocurrency has seen its popularity skyrocket since last year after Elon Musk, the CEO of Tesla, publicly pledged his support for the asset. 
The American business tycoon also launched support for Dogecoin payments across his businesses, thus giving investors the confidence to adopt the coin. These actions contributed positively toward pushing Dogecoin to prominence, thus, making it impossible for top government officials to ignore it.
Recall that on May 8, 2021, the price of Dogecoin spiked to an all-time high of $0.73 due to the massive promotion the cryptocurrency received from top industry stakeholders like Musk and Mark Cuban. 
Despite losing over 90% of its value, Dogecoin still has an active community behind the cryptocurrency across various social media platforms.   
Although the meme-based cryptocurrency has plunged heavily, Vladimir Tenev, CEO of Robinhood, still thinks DOGE can become the currency of the internet if the right mechanism is adopted.
DOGE is currently trading at $0.063 across top cryptocurrency exchanges. 
– Advertisement –
This news is republished from another source. You can check the original article here