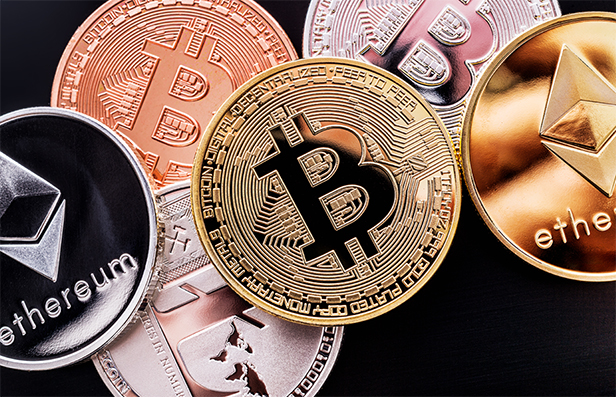 Event and Hospitality Companies Forge a Path Into a Digital Payments Future with Cryptocurrency

Event and hospitality companies are gearing up for a digital financial future by accepting cryptocurrency as a customer payment option.
Defined as "a digital currency that can be used to buy goods and services, but uses an online ledger with strong cryptography to secure online transactions," cryptocurrency is more than a speculative investment trend. Mainstream adoption is already here, with major companies including PayPal, Visa and Mastercard jumping on the crypto train. 
As hotels, resorts and event-related companies continually seek out opportunities to better serve the needs of their guests and clients, it makes sense that those wishing to capture more of the millennial and Gen Z market share are becoming open to accepting this convenient, viable and popular payment option.
In early May, the soon-to-open Resorts World Las Vegas announced that it has partnered with Gemini, a cryptocurrency exchange and custodian platform, to explore future opportunities that will allow patrons to use their Gemini crypto wallet while patronizing the resort. 
This first-ever partnership between a Las Vegas casino-resort and a cryptocurrency exchange aims to make the new integrated resort —opening June 24 – one of the most crypto-friendly properties on the Las Vegas Strip, according to Resorts World officials. 
"As the first ground-up resort development on the Strip in more than a decade, Resorts World Las Vegas is committed to integrating innovative technology conveniences across the resort to enhance the overall guest journey," said Scott Sibella, president of Resorts World Las Vegas. "By partnering with Gemini, a leader in cryptocurrency exchange, we are taking another step toward providing progressive guest experience solutions for today's Las Vegas traveler."
Together, the companies are pursuing the creation and implementation of crypto-friendly services at best-in-class institutional rates across all areas of the resort experience, with details to be finalized and announced in the coming weeks.
"Whether it's the ability for their customers to use cryptocurrency at Resorts World Las Vegas or convert dollars into crypto, being one of the first to support crypto is a great way to meet the needs of the next generation of customers and provide a 21st century experience," said Tyler Winklevoss, CEO of Gemini. 
More Adoption
In April, EXPO Convention Contractors, a full-service trade show contractor and exhibit design company based in Miami, announced its establishment of a corporate cryptocurrency wallet to begin accepting Bitcoin and Ethereum as additional forms of client payment. 
EXPO President and CEO Richard P. Curran said it makes sense for the company to take the crypto leap not only because it's steadily becoming adopted in the U.S. but also because many of its international clients are already using it as a normal payment method. Additionally, the digital currency provides several advantages over checks and credit cards because transactions are instantly verifiable and are peer-to-peer, without using a third-party facilitator.
"I became familiar with cryptocurrency when we started working with a very forward thinking event organizer back in 2016," Curran explained. "Then over the years…I could see that crypto was here to stay. We are very excited about being on the cutting-edge and are always looking for ways to better service our customers."
Curran says he believes the greater adoption of cryptocurrency among event-related businesses is only a matter of time as global adoption becomes more widespread and hesitancy is replaced with fear of missing out.
"As businesses get more complex in their accounting practices, crypto is the most accurate way of tracking money to contract," he said. "I feel that the benefits are huge, but like every other disruptor, it will take time for more adoption. The reality is that we all use digital payments day-to-day, so I feel that this will come sooner than later."
Hotels Jump In
Two Nashville hotels in Nashville are blazing a trail into the crypto landscape by accepting it as a form of payment for overnight reservations and event bookings.
As one of the first independent properties in the country and the first hotel in Nashville to accept cryptocurrency, the 144-room Bobby Hotel has partnered with BitPay, the world's largest provider in cryptocurrency services, to provide guests with the ability to use Bitcoin, Ethereum, Dogecoin and Stablecoin for room reservations and event bookings including weddings, meetings and private group dinners.
The Westin Nashville quickly followed suit, announcing it will also accept crypto to provide corporate and leisure guests with more preferred payment options.
Guests using cryptocurrency for their stays simply scan a QR code upon check-out, allowing for payment through their individual crypto wallet. 
Jeff Crabiel, area general manager of Bobby Hotel and The Westin Nashville, said that as Bitcoin and cryptocurrency become more widely accepted forms of payment throughout the world, it was important to find a way to provide guests with the access and convenience of utilizing the currencies when visiting the Bobby and Westin].
"We're thrilled to lead the charge within Nashville in accepting cryptocurrency through our partnership with BitPay, as we continue to seek out opportunities to better serve our guests, and the needs of today's traveler," Crabiel said. "We envision this payment method will start strong with our corporate, tech and young professional clientele, as they are likely to be the most familiar with the process and product itself. As cryptocurrency continues to grow, so will the guest portfolio that chooses to explore this option."
Don't miss any event-related news: Sign up for our weekly e-newsletter HERE and engage with us on Twitter, Facebook, LinkedIn and Instagram!


This news is republished from another source. You can check the original article here