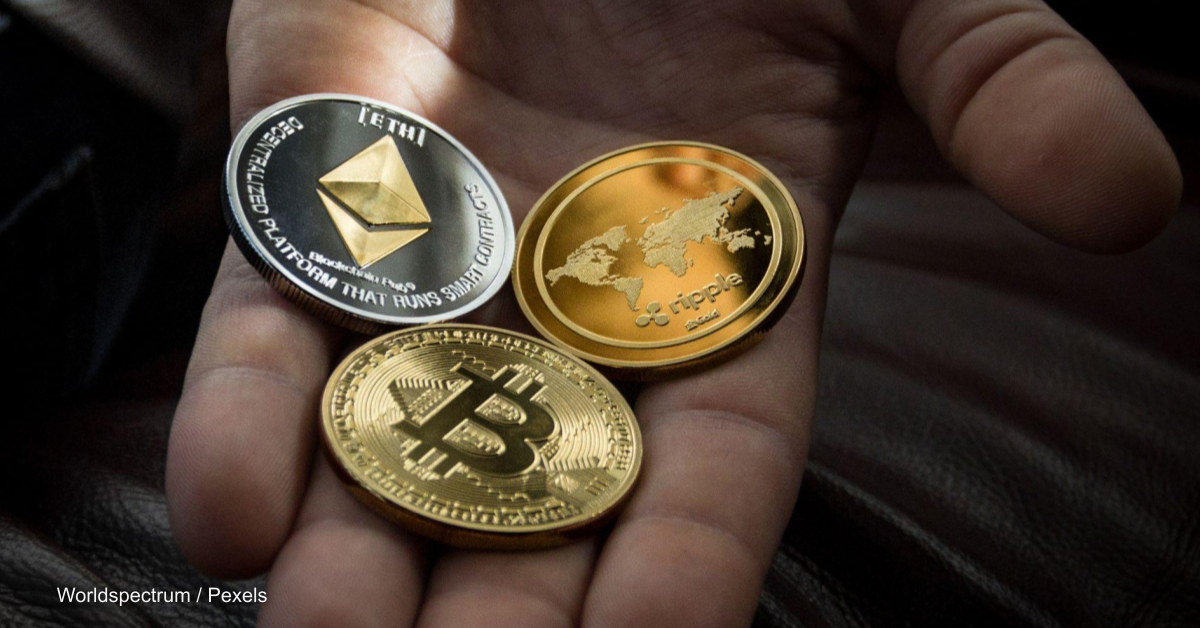 Vitalik Buterin, a co-founder of Ethereum, demonstrated the scale that's possible in cryptocurrency philanthropy when he donated 50 trillion tokens — then worth $1.2 billion — to India's Crypto Covid Relief Fund last week.
He made the donation with the Shiba Inu coin, a cryptocurrency that began as a joke based on a dog meme. Its value had rapidly appreciated since its launch in 2020. But like Dogecoin, which started the meme coin trend, Shiba Inu coin is a highly volatile asset. Its value plummeted shortly after his donation became public.
Sandeep Nailwal, the tech entrepreneur behind an Ethereum scaling platform and founder of India's Crypto Covid Relief Fund, said he would "act responsibly" with the donation, acknowledging that converting too much into cash could hurt the price of the coin.
Buterin, who recently became the world's youngest crypto billionaire, gave to a range of causes last week. He also donated $50 million worth of ether, the second-largest cryptocurrency behind bitcoin, to GiveWell, which supports charities with proven evidence of impact. While ether is more stable than these meme coins, Buterin's donations raised questions about the volatility of crypto philanthropy.
As the number of crypto billionaires climbs, so too will their giving — along with the number of nonprofits that accept these digital assets. Early adopters are seeing the promises and pitfalls of this new frontier of fundraising. When nonprofits do decide to get in on the crypto boom, they face questions about volatility, which currencies to accept, and whether and when to convert them.
Convert to cash or keep as crypto?
GiveWell started accepting crypto in December 2017 in response to growing interest from donors. They set up cryptocurrency wallets, software connected to the blockchain, where the donations appear. Once GiveWell receives a donation, the organization immediately sells, converting the crypto into dollars.
"It's a very particular type of asset, and it doesn't make sense for us to build out the in-house expertise to manage an asset like that," Dr. Neil Buddy Shah said. "It makes sense for us to convert that and get it out the door for organizations to put it to use."
Many nonprofits take the same approach.
But donors giving in these digital assets like to see nonprofits holding those gifts as crypto, as part of an effort to see crypto go mainstream, said Pat Duffy, a co-founder of crypto donation platform The Giving Block.
"When key people in crypto and key companies in crypto get philanthropic, it drives crypto adoption."
—  Pat Duffy, co-founder, The Giving Block
Organizations that have the ability to be strategic with their money, for example by building a reserve, might consider holding onto crypto in its native form.
For example, UNICEF can receive, hold, and disburse cryptocurrency with its UNICEF CryptoFund.
"By distributing funding in cryptocurrency, UNICEF, donors, recipients, and the public can track where money is going and how it is being spent, providing an unprecedented level of transparency in the funding and NGO space," Sunita Grote, ventures lead at UNICEF Innovation, said in an email to Devex.
Get development's most important headlines in your inbox every day.
Thanks for subscribing!
The pooled fund invests in companies that are developing data driven technologies to benefit children, like Utopic Studio, a startup in Chile using virtual reality to improve reading outcomes.
Philanthropic tokens, NFTs, and transformational gifts
There is growing interest in channeling some of the wealth that's been created in cryptocurrency to good causes, and that extends beyond donations from individuals.
GiveWell has benefited from the rise of philanthropic tokens such as MUNCH, a digital currency that donates part of its transaction fees to causes chosen by the community. It selected GiveWell as its first charity.
UNICEF has tapped into the sale of nonfungible tokens, or NFTs, which are digital collectible assets. Also, The Giving Block has launched the Crypto Giving Pledge, which asks individuals to donate 1% of their crypto to nonprofits.
While the crash in crypto this week surprised investors and scared many nonprofits, the uptick in cryptocurrency donations will only continue, Duffy said.
"When key people in crypto and key companies in crypto get philanthropic, it drives crypto adoption," he said. Growing media attention for crypto donations is leading more donors to get up to speed with tax incentives and other benefits of making donations using crypto versus a credit card, Duffy added.
As more nonprofits jump on the cryptocurrency fundraising bandwagon, they can learn from organizations who have been in the space for years.
Save the Children became one of the first international NGOs to get into cryptocurrency fundraising when it started accepting bitcoin in 2013. It now accepts a range of cryptocurrencies, including Dogecoin.
More reading:
► Q&A: A beginner's guide to cryptocurrency donations
► Nonprofits explore the newest fundraising frontier: Cryptocurrency
Buterin's donations to India's Crypto Covid Relief Fund and GiveWell are examples of "transformational cryptocurrency gifts," which has been a big topic of conversation within the organization, said Ettore Rossetti, senior adviser of social and digital marketing strategy at Save the Children.
When Save the Children is approached by the developers of new coins and tokens, or donors who want to give with those currencies, it vets those opportunities. Nonprofits accepting cryptocurrency have to understand how to verify identities and avoid scams, he said. Save the Children treats cryptocurrency as a donation, not an investment, and immediately converts the tokens and coins into fiat money.
Rossetti acknowledged the volatility of cryptocurrency, saying "one tweet can move a market," but focused on the opportunity.
"If we continue to think linearly and think about solving tomorrow's problems with yesterday's or today's solutions, I don't know that we will solve them," he said. "And it could be an epic win or it could be an epic fail. We're not in the business of picking winners or losers. But we're in the game."
Printing articles to share with others is a breach of our terms and conditions and copyright policy. Please use the sharing options on the left side of the article. Devex Pro subscribers may share up to 10 articles per month using the Pro share tool ( ).


This news is republished from another source. You can check the original article here