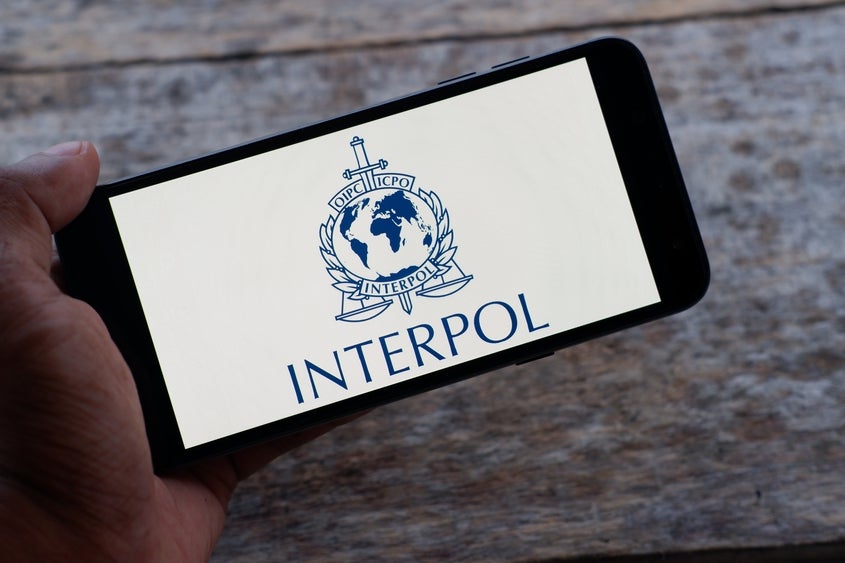 International police organization Interpol has formulated a dedicated squad in Singapore to assist countries fighting crimes related to cryptocurrencies.
At a press conference in New Delhi, the police organization made the announcement ahead of its 90th general assembly, which will be attended by prominent police officers among its 195 members.
The 90th General Assembly, which started today, will go on until Oct. 21.
Jürgen Stock, the secretary general of Interpol, stated an absence of a regulatory framework for cryptocurrencies such as Bitcoin BTC/USD and Ether ETH/USD presented significant difficulties for law enforcement organizations.
"Because very often, agencies are not properly trained and properly equipped" to address cryptocurrency crimes in the beginning, Stock said, as reported by Business Standard.
Cryptos, Cybercrime To Be The Center Of Focus
Stock further said the key topics on the assembly's agenda will be cryptocurrencies and cybercrime.
The special director of India's Central Bureau of Investigations, Praveen Sinha, reaffirmed it has become more challenging to keep track of cybercrime.
He also emphasized Interpol's contribution to building and fostering improved international police cooperation.
International collaboration, coordination, trust and real-time information sharing, according to Sinha, were the only solutions.
Interpol in September sent a "red alert" to international law enforcement for the detention of Terraform Labs co-founder Do Kwon.
Prior to the collapse of the Terra ecosystem in May 2022, South Korean prosecutors in Seoul requested that Interpol send Do Kwon's "red alert" to the organization's member states.
Since at least 2015, Interpol has strived to increase its knowledge of cryptocurrency transactions and identify criminal activities in the darknet.
Interpol had in 2020 partnered with Trend Micro to lessen the cryptojacking that affected routers throughout South-East Asia.
It also collaborated with S2W Lab, a South Korean data intelligence business, to examine dark web activities in March 2020, including cryptocurrency transactions.
Next: 3AC Being Investigated By SEC And CFTC: What Happens To Its Founders Now?
Photo: Poetra.RH via Shutterstock
This news is republished from another source. You can check the original article here