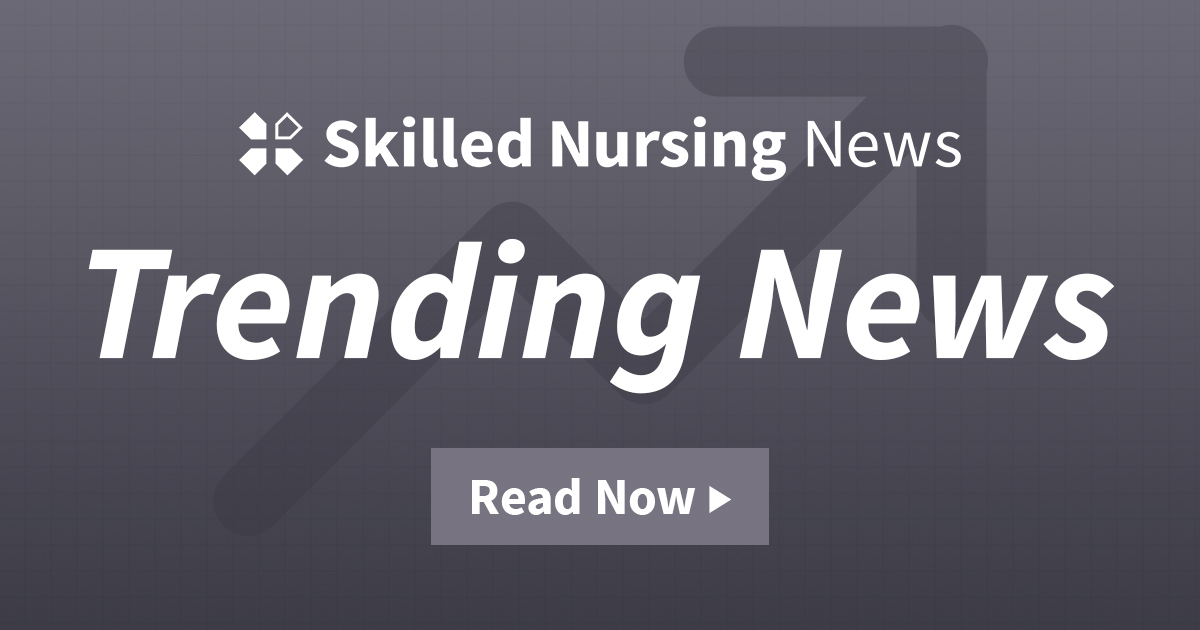 With vaccines administered to seniors at high rates, LTC Properties, Inc. (NYSE: LTC) is optimistic that new residents will be coming back to skilled nursing facilities and senior living properties — and though it's not clear how quickly census will recover, CEO and chairman Wendy Simpson is encouraged by the "anecdotal evidence" from the real estate investment trust's operators.
"For the first time in a long while, I am cautiously optimistic that some of the more daunting challenges presented by the pandemic and the many, many lives lost are mostly behind us, and that we have entered the recovery stage," she said in the Westlake Village, Calif.-based REIT's first quarter earnings call on Friday.
The REIT reported net income of available to common stockholders of $13.6 million, or 35 cents per share, for the first quarter, compared with $63.4 million, or $1.60 per diluted share, in the year-ago period.
The REIT also saw declines in rental income due to a non-payment of lease obligations by the senior housing operator Senior Lifestyle Corporation and a reduction in rental income from abated and deferred rent. Specifically, LTC decreased 2021 rent and interest escalations by 50% for "eligible operators" during COVID-19, with the rent and interest escalation reduction granted via rent and interest credit.
LTC recognized a drop of $292,000 in GAAP revenue during the first quarter, with rent deferrals coming in at $1.1 million, net of $21,000 of deferred rent repayments, through the end of the quarter.
The month of April had been marked by some changes to major LTC tenant Abri Health Services, which had emerged from the bankruptcy of former operator Senior Care Centers — one of LTC's tenants.
On April 16, LTC filed an 8-K with the Securities and Exchange Commission reporting that Abri Health Services and Senior Care Centers, collectively referred to as the "Lessee," had filed for Chapter 11 bankruptcy the same day.
"As of April 16, 2021, the Lessee leases and subleases to affiliates 11 skilled nursing centers in Texas, including approximately 1,400 beds, under a master lease with LTC," LTC reported in the 8-K. "Annualized rental revenue from the Lessee is approximately $15.0 million, representing 9.2% and 9.6% of LTC's annualized GAAP and cash revenue, respectively, as of December 31, 2020. LTC has not received rent from the Lessee since February 2021."
LTC had sent a notice of default to the lessee for non-payment of rent in March, along with additional charges owed under the master lease. That was followed by a notice of termination of the master lease, to be effective April 17. According to the 8-K, the current minimum monthly rent for Abri was $1.2 million. The portfolio was in the process of being transferred to HMG Healthcare, LLC, with the goal of finishing the transition by the second quarter.
LTC executives were tight-lipped on the current situation with Abri/Senior Care Centers, with Simpson referring to the filing for an update on that entity in her prepared remarks. LTC did not provide guidance, citing uncertainty around the Senior Care bankruptcy and census recovery, among other factors.
When asked about the potential range of the decreases in rent for the new tenants with which LTC is negotiating, compared with the current lease for Senior Care Centers, Clint Malin, co-president and chief investment officer, said LTC could not provide the information at present, given the bankruptcy filing and uncertainties around the transition.
"As we get more clarity on that, we'll provide updates next quarter," Malin said. "But we're not able to provide that information today."
He did note that the Chapter 11 process in the case of Abri/Senior Care falls under a subchapter 5, "born out of COVID to expedite bankruptcy processes," meaning a trustee is appointed by the judge to attempt to mediate resolution between the parties. But there is still a 60-day time frame for Abri/Senior Care to assume or reject a lease, Malin said.
LTC did book a full quarter of rent in the first quarter from Senior Care Centers, on a cash basis, after the REIT drew down on a letter of credit for the tenant, CFO and co-president Pam Kessler said on the call.
When it comes to skilled nursing more broadly, average monthly occupancies have not been dropping continually, but it varies from market to market, Malin noted; some operators are seeing a slight uptick, while others are flat.
An Ignite Medical Resort in Blue Springs, Mo., which began taking in patients in October 2020, had occupancy of 64% at March 31, compared with 23% at October 23, Malin reported. The average monthly occupancy across the portfolio came in at 67% at both the end of December 2020 and January 2021, and 65% for the end of February and March.
While the M&A pipeline is not back to normal, Malin noted that deal flow is improving and LTC is "making an increasing number of bids."
"For now, we are focusing on smaller investments with what we believe to be a better risk-reward profile, including mezzanine loans and preferred equity financing, several of which we have completed throughout the course of the pandemic," he said. "Partnering with regional operators is an important part of our ongoing strategy."
This news is republished from another source. You can check the original article here