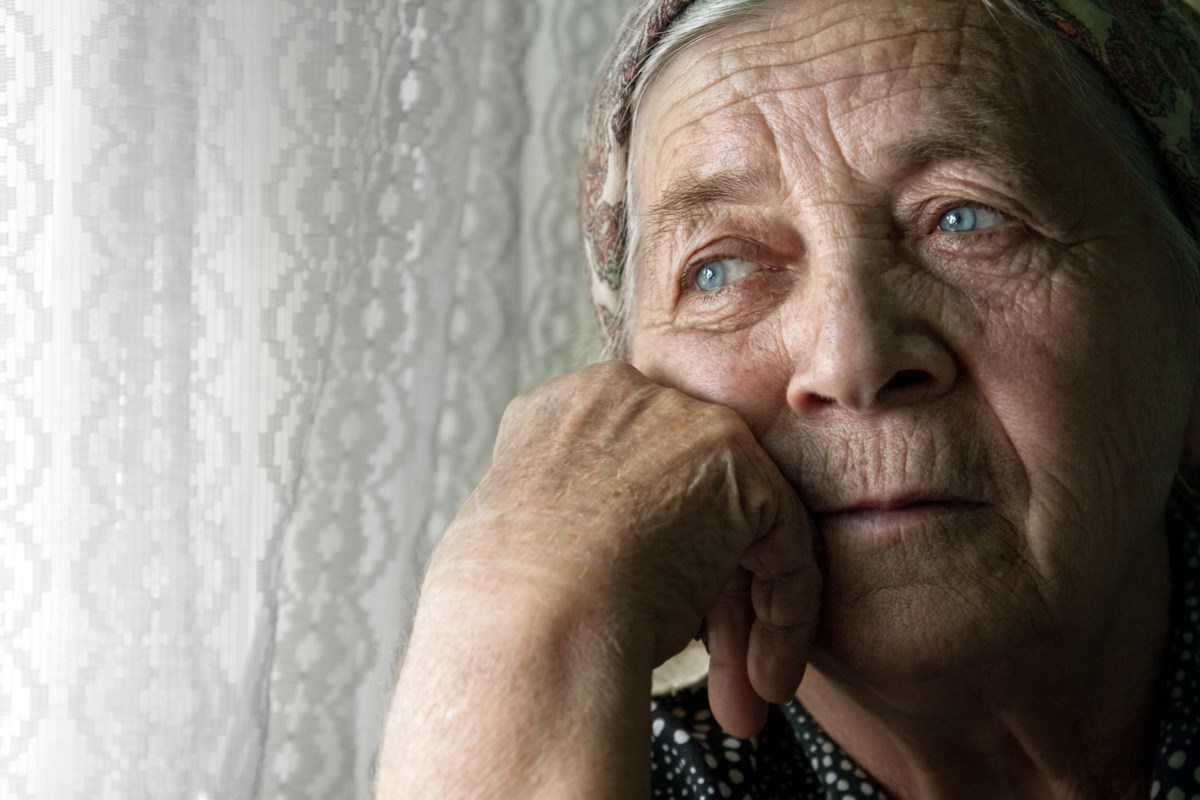 Focusing solely on long-term care disregards the fact most seniors want to continue to live in their own homes, Christina Bisanz says
As the provincial election closes in, Community and Home Assistance to Seniors (CHATS) wants to raise awareness for voters and candidates about the need to invest in services that allow older adults to remain in their homes for as long as possible.
The Invest in Home and Community Support Services for a Better Future For All pre-election advocacy campaign aims to shed more light on underfunding for home and community services for seniors and the wage inequities it says continues to cause difficulties in recruiting qualified employees. 
"We need to really be loud and clear with elected officials, as well as policy makers and funders, that this is what residents and constituents and seniors and those who care for them want and need and we need to act now," said Christina Bisanz, CEO of CHATS, which serves seniors in York Region and south Simcoe County.
Two years after COVID-19 exposed major cracks in Ontario's long-term care (LTC) system, there has been much talk about the critical need to overhaul it and, to a lesser degree, the need for in-home personal support investment so seniors can age in place.
According to Bisanz, while ensuring LTC facilities are built or upgraded is important, focusing solely on LTC disregards the fact that most seniors want to continue to live in their own homes.
"But without the support to enable them to do that, they just end up on waitlists for LTC and putting more pressure on the LTC system."
A 2020 report by the Ontario Community Support Association, which represents more than 220 not-for-profit organizations providing home care and community support services to more than a million Ontarians, said almost 18,000 residents in LTC homes could have continued to live in their own homes in 2019 if the proper supports were available and appropriately funded.
According to a study conducted by Campaign Research Inc. on behalf of Home Care Ontario, 91 per cent of seniors would prefer to stay in their homes as they age rather than enter a long-term care home.
Bisanz said investments to increase the volume of community care services as well as to infrastructure, so agencies like CHATS can meet the demand of its clients and caregivers, is required to ensure older adults can safely age in their home with dignity.
The wage disparity among frontline workers in home care and those who work in hospitals and LTC homes must be addressed as well, she added.  
In its campaign platform, the Progressive Conservative government will invest $1 billion over the next three years to expand home care to help seniors remain in their homes and prevent unnecessary hospital and LTC admission.
"Seniors should have the option to stay in their homes for as long as possible. This funding will go directly to local service providers, including those that support people in Newmarket-Aurora, and support expanded home care services, while recruiting and training more home care workers so that more Ontarians have the choice to stay in their home," said Ryan Puviraj, campaign manager for Newmarket-Aurora PC candidate Dawn Gallagher Murphy, in an emailed statement.
The NDP platform calls for an eight-year-plan to overhaul the current system, which includes doing away with privatization of LTC, and providing better paid, better trained full-time staff.
Like the PC Party, it pledges a $1-billion investment for home care and promises to match federal funding "dollar-to-dollar" and increase home care service volumes by five per cent each year.
"Appropriate funding to match our commitments to care workers in this sector would be part of this coordination and standardization of home care and community care to a public, not-for-profit system, where compassion will not need to compete with profit," said NDP candidate for Newmarket-Aurora Denis Heng in an email.
The Liberals have said that anyone who needs care in their own home will get it. The budget for home and community care will increase by $2 billion through 10 per cent annual increases.
Bisanz said the organization's campaign is "crucial" right now because in addition to home care, community supports like transportation, meals on wheels, adult day programs and assisted living services make it possible for older adults to not only age in place but to be engaged in their communities and avoid social isolation — something that was a huge concern during the pandemic.
"This election, coming as it does on the tail of what seniors have experienced through the pandemic, is an opportune time to raise the consciousness of those vying to be elected to represent their constituents, many of whom are seniors," she said. "The demand for in home and community services is growing exponentially and there's no time to wait."


This news is republished from another source. You can check the original article here