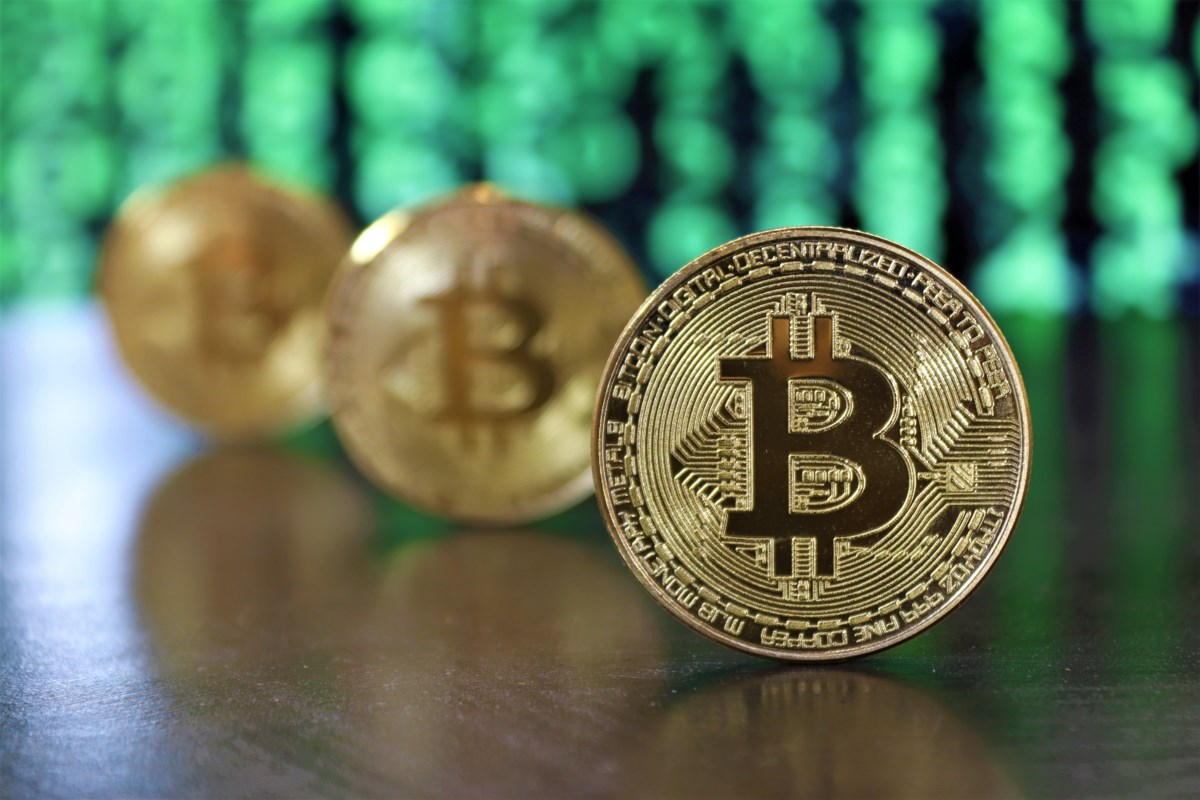 'If people are watching a show like CSI and think we're going to solve this in an hour, it's not going to happen,' says OPP official who urges people to become educated
As cryptocurrency becomes more popular, people need to do their homework to avoid falling victim to fraud.
That's the message from Ontario Provincial Police, which is dealing with an increase in cases.
Bitcoin investment scams, specifically, "really took off in the fall of '21, and it's still very, very prevalent right now," said Det.-Sgt. Vern Crowley, a member of the OPP's cyber crime investigation team in the force's cyber operations section.
"They see that a lot of people have made a lot of money in a short amount of time," he said.
It can be just as easy, or easier, to lose it, too.
Crowley has seen cases where people have lost hundreds of thousands of dollars.
"They feel a sense of hopelessness," he said, adding it's his team's job to investigate.
That's not a simple task.
"It's not impossible, but difficult," he said. "If people are watching a show like CSI and think we're going to solve this in an hour, it's not going to happen."
It takes plenty of time and and resources, and the OPP, like other police services, is "still building capability and capacity when it comes to (investigating) cyber crime."
Frontline officers would typically respond to calls about fraud, but when it comes to cryptocurrency, it's more complicated. It takes specialized skills and training.
"Our small unit for the entire province is being tasked beyond our capacity right now," Crowley said.
Law enforcement is starting to catch up, though.
"I'm very proud of our organization," Crowley said.
In 2015, the OPP looked at how to better deal with digital evidence investigations and realized the need to increase its capacity to do so. That project came with the tagline "from frontline to online." Former commissioner Vince Hawkes then created the cyber crime investigation team.
The nature of cryptocurrency-related crime goes beyond individuals being scammed and defrauded.
"Unfortunately, a lot of crimes involve cryptocurrency," Crowley said, noting they can include money laundering and human trafficking.
When ransomware attacks are launched against companies, payment by cryptocurrency is often demanded.
"It makes it difficult for us in law enforcement to do the tracking," Crowley said.
His advice for those thinking about investing in cryptocurrency: "Know what you're getting into."
"The No. 1 thing is education and awareness. Understand what cryptocurrency is and what it isn't," he said.
Advice from a trusted professional should be sought, and many cryptocurrency exchanges have lists of "dos and don'ts," he added.
One of the don'ts is providing a seed phrase — a series of words generated when one creates an online wallet — to someone else. It is used to recover funds.
"This is for you and you alone," Crowley said.
He hopes people will educate themselves more and, as a result, fewer will lose money to criminals. After all, cryptocurrency isn't going away.
"It's with us. It's here to stay. Whether it's the currency of the future, I don't know," he said.


This news is republished from another source. You can check the original article here