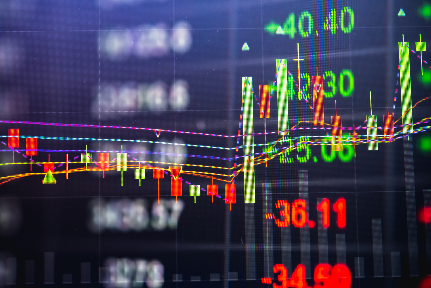 The crypto market is making a gradual comeback after the massive declines recorded since Sunday. Bitcoin benefits from an adoption boost by Venmo, seeing a gradual comeback on Tuesday thanks to the bullish news. News that PayPal-owned payment company Venmo had launched cryptocurrency buying and selling to its app appeared to buoy the recovery of other crypto assets included in the offering such as Ethereum (ETH), Litecoin (LTC), and Bitcoin Cash (BCH).
Meanwhile, a string of bullish news emanating from fresh partnership deals and developmental updates have pushed Monero (XMR,+19.92%), Horizen (ZEN, +19.59% ), Hedera Hashgraph (HBAR, +12.49%), and Celo (+38.47%) higher to record double-digit gains.
Hedera Hashgraph (HBAR)
Since Hedera's initial open access in September of 2019, the decentralized network's utility has quickly grown. Hedera's network announced hitting the 1 billion transactions milestone on Apr. 14. Reaching a billion transactions is a big deal for any public ledger, with Ethereum recently surpassing one billion transactions this year.
In recent months, several large companies have joined the Hedera Governing Council, the body that oversees distributed governance of the Hedera network and will run the Hedera network nodes. The latest addition is Shinhan Bank, a leading commercial bank in South Korea with $KRW 471.5 trillion in assets.
Hedera Hashgraph has remained in consolidation after hitting all-time highs of $0.45.the barrier at $0.40 has acted as a strong cap for HBAR price since late March. HBAR embarked on a decline in the prior week after retesting resistance at this key level. a bullish bounce arising from new partnerships and network growth pushed HBAR to highs of $0.35 on Apr. 20.
Monero (XMR)
Monero has consistently climbed higher since March 24 after new research indicated that Cryptojacking, or the illegal use of someone else's computing resources to mine cryptocurrencies, has quietly decreased for the first time since 2018.
XMR/USD Daily Chart
This is quite significant as Monero (XMR) remains the most popular coin for cloud mining. Buoyed by a new partnership and recent network update, Monero pushed to highs of $426 on April 20 after Sunday's crash, in April, Monero announced the collaboration of THORChain, a cross-chain decentralized liquidity network, with Haven to integrate Monero. While announcing the launch of atomic swaps which allows online users to trade cryptocurrencies without needing to trust each other or anyone else and also an update release of the v0.17.2.0 'Oxygen Orion'.
Horizon (ZEN)
Horizon is an interoperable blockchain system, supported by a decentralized node infrastructure. Its sidechain platform focuses on scalable data privacy, and as such enables businesses as well as developers to build private or public blockchains using the unique sidechain technology known as Zendo.
Horizon is presently working towards the Zendoo mainnet release which will offer improved scalability and flexibility, set to be launched in Q3 2021. The recent boom in Decentralized finance is also buoying ZEN price. Horizen's partnership with StakeHound, a liquid staking platform allows ZEN investors to participate and benefit from the Ethereum-based DeFi ecosystem.
Horizen reached all-time highs of $140 on April 17 before embarking on subsequent declines. A climb on Apr. 20 brings ZEN up by more than 20% to reach highs of $123.
Celo (CELO)
Celo is a blockchain ecosystem focused on increasing cryptocurrency adoption among smartphone users. By using phone numbers as public keys, Celo hopes to introduce the world's billions of smartphone owners, including those without banking access, to transacting in cryptocurrency.
The network also allows for the creation of smart contracts and decentralized applications (DApps) as part of decentralized finance (DeFi). Deutsche Telekom, one of the world's leading telecommunications companies with more than 242 million mobile customers has invested an undisclosed sum in mobile DeFi platform Celo to support the development of decentralized finance.
In a Tuesday announcement, the telecom giant disclosed making a "significant purchase" of Celo's native token, Celo, through its strategic investment fund. CELO responded positively to the news, rallying by nearly 50% from lows of $83 to intraday highs of $123.
Image Credit: Shutterstock
This news is republished from another source. You can check the original article here