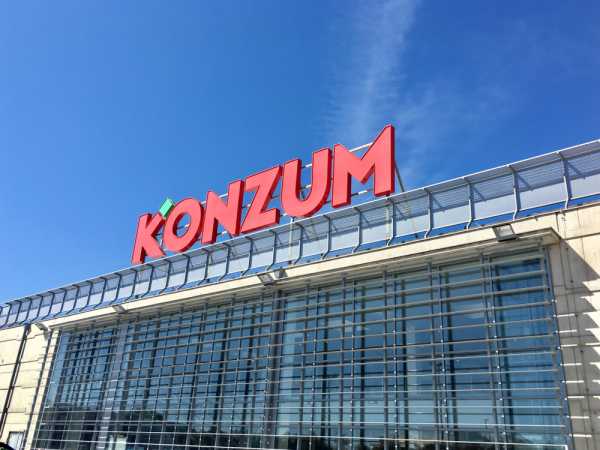 Cryptocurrencies have been gaining adoption in various sectors of the global economy in recent years. In the past two years, numerous retailers have added cryptocurrencies to their payment options as they look to attract more customers to their stores.
Konzum Now Accepts Crypto for its Online Store
Konzum, the largest food retailer in Croatia, has become the latest retailer to accept cryptocurrencies as a means of payment. Following this latest development, Konzum has become the first major retail chain in Croatia to adopt cryptocurrencies as payment options.
The retailer said it would accept Bitcoin, Ether, Bitcoin Cash, Tether (USDT), USDC, EOS, XRP, DAI and Stellar Lumen as payment options on its online store. Konzum partnered with Electrocoin, a domestic fintech company, and its payment processor, PayCek, to enable it to accept cryptocurrency payments on its platform. At the moment, the crypto payment option is only available in the online store.
One of the biggest challenges with cryptocurrencies as means of payment is the price volatility of the coins. However, according to the report, PayCek will ensure customers enjoy a fixed exchange rate, as well as supply enough time for successful execution. This will ensure that volatility is not an issue when customers use cryptocurrencies to pay for products at Konzum.
Konzum is the largest food retailer in Croatia, and adopting cryptocurrencies is a big plus for the industry. More retailers and businesses in Croatia could start accepting cryptocurrencies following Konzum's footsteps.
More Retailers are Adopting Cryptocurrencies
An increasing number of retailers are adopting cryptocurrencies as a means of payment. Tech-focused California e-retailer, Newegg, announced a few days ago that it would accept Shiba Inu (SHIB) tokens in the coming Christmas holidays. The retailer added Dogecoin (DOGE) and Litecoin (LTC) to the list of coins it will accept.
Nothing, a London-based consumer technology company, also revealed that it would allow cryptocurrency settlements for its newest product. Other major brands that currently accept cryptocurrencies include Overstock, KFC Canada, Subway, Twitch, Pizza Hut Venezuela and a wide range of others.
This news is republished from another source. You can check the original article here