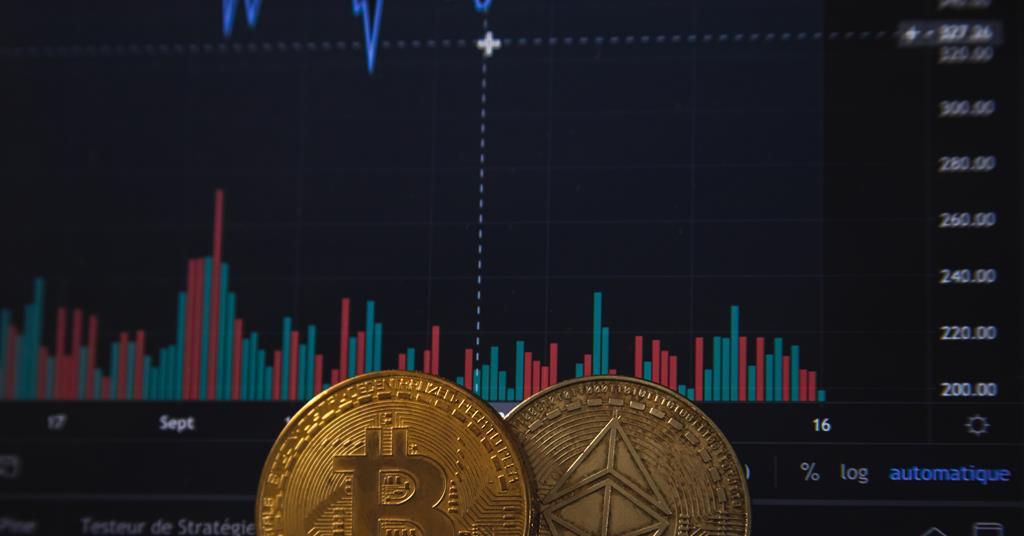 Nese Ozler, Director of Group Partnering and Devices at Deutsche Telekom, framed her employer as potentially a significant blockchain player, and one that is continually on the prowl for partnerships and strategic investment to pick up the pace of crypto innovation.
" We already manage crypto assets for leading blockchain players worth hundreds of millions of dollars. Deutsche Telekom is extremely proactive compared to other telcos in getting started, which I personally believe is very important in the [blockchain] space."

Ozler.
Ozler was parading Deutsche Telekom's blockchain wares and expertise at a recent conference in New York City, hosted by Helium Foundation, which promotes Helium's decentralised blockchain network.
The "leading blockchain players" referenced by Ozler, which use Deutsche Telekom's infrastructure services to handle their crypto assets, were Celo, Flow, and Polkadot. A fourth player, Ethereum Network, was also on her list (although this partnership was not officially announced when she made her presentation in NYC).
Ethereum validation
As with the blockchain networks of Celo, Flow, and Polkadot, Deutsche Telekom — through its T-Systems Multimedia Solutions (MMS) subsidiary — will run validator infrastructure services for Ethereum, described by Germany's incumbent as the "second-largest blockchain in the world". The biggest, in terms cryptocurrency value, is Bitcoin.
Validation services, broadly speaking, are used to confirm the veracity of transactions and play a role in governance. In the case of Ethereum, T-Systems MMS is providing 'validator nodes' to support 'proof-of-stake' (PoS) and its use of cryptocurrency Ether (ETH) as a means of payment for transactions.
To this end, the Deutsche Telekom subsidiary works in partnership with the StakeWise "liquid staking pool", which apparently enables users to keep their ETH tokens without having to operate validator nodes themselves. The entry barrier for investments in cryptocurrency, claims Ethereum, is thus lowered.
" Our cooperation partner StakeWise collects individual Ether tokens from many different owners and merges them into validator nodes. These validator nodes are provided and operated as infrastructure by T-Systems MMS. Staked Ether tokens remain available to the owner in this construct — liquid — and can be used in other decentralised finance applications. "

Dirk Röder, Head of Blockchain Solutions Centre, T-Systems MMS.
Talking up telco blockchain credentials
Ozler asserted that it was "not too late for our industry to become a player in this field", and that telcos should explore further different business models surrounding "decentralised infrastructure". PoS in blockchains, she added, was little more than a "modern extension of traditional telecoms infrastructure services", and that it was important — at least for Deutsche Telekom — to become a part of different blockchain ecosystems in their "early phases", to grab a slice of what could be a very big crypto pie.
She noted in her presentation that it took 28 years for the number of internet users to hit the five billion-mark, and that the growth trajectory in the number of crypto users was similar to internet take-up in its early years. Ozler expects, however, an internet-busting growth spurt. "In my honest opinion, it will be much quicker for crypto to reach five billion-mark as the world is becoming more digital-savvy", she added.
Helium rising
With a nod to her Helium Foundation hosts, Ozler noted that Telekom Innovation Pool, a Deutsche Telekom investment fund, had "strategically invested in Helium Network to observe and evaluate the impact of decentralised infrastructure models, especially from the network infrastructure buildout perspective".
To be strictly accurate, perhaps, TIP invested in blockchain-based IoT network operator Nova Labs, which is the corporate entity behind the Helium Network, a blockchain-based LoRaWAN network currently boasting nearly one million hotspots.
It has seen massive growth since the start of 2021, when it had just 10,000 hotspots. Users invest in a hotspot, connect it to a home network, and earn the Helium crypto token for enabling data traffic pass-through and securing the network.
Nova Labs, last month, announced a five-year deal with T-Mobile US. The partnership allows anyone who subscribes to Helium Mobile, a 5G crowdsourced network, to access both Helium's 5G network and T-Mobile's wireless network throughout the USA.
This news is republished from another source. You can check the original article here