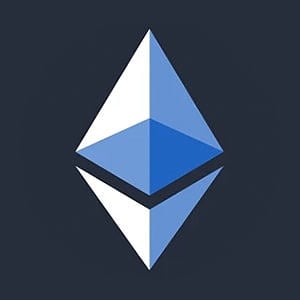 Proponents have noted that non-custodial DEX dYdX is processing transactions nearly five times the capacity of Ethereum at less than 1% gas. 
Analysts expect the demand for Ethereum to drop further as zero-knowledge rollups scale the network. 
A sharp hedge fund bought about 25,000x Ethereum of December calls, and analysts expect a price rally based on the size of the flow. 
Ethereum price remains under constant selling pressure as ETH whales exchange the altcoin for meme coins and metaverse tokens.
Over 1 million ETH tokens have been burned since the implementation of EIP-1559; despite the dropping supply, the altcoin is under selling pressure on spot exchanges. Proponents consider that the rise in zk rollups has reduced the demand for the altcoin. 
Ethereum is under selling pressure across exchanges 
Analysts at QCP Capital, a digital asset trading firm, noted that a 'sharp hedge fund' bought 25,000x Ethereum of December calls earlier last week. The firm expects an Ethereum price rally based on the size of the capital inflow in the transaction. 
Despite the inflow, selling pressure continued to increase in Ethereum. Proponents have noted that the rise in zero-knowledge rollups has negatively impacted the demand for Ethereum. dYdX, a decentralized exchange, processed nearly five times the value of transactions than Ethereum. dYdX paid less than 1% in transaction fees. 
Alongside dropping demand for Ethereum on DEX and in Web3, Brad Laurie, a cryptocurrency educator notes, there are more tokens in the metaverse. The rise of competitors and Ethereum-killers negatively impacted the demand for Ethereum. 
Here's another truth:@ethereum, with endless devs, an insane tech stack & serious network effects; it's not fracturing- no dev is running for the hills. #Crypto VCs are playing the #multichain field & that's OK. $ETH eco is great, but it ain't the only legit DeFi/#Web3 play.

— Brad Laurie (@Brad_Laurie) November 23, 2021
Interestingly, Ethereum whales have exchanged ETH for Shiba Inu (SHIB), Crypto.com token (CRO) and Chainlink (LINK) over the past two months. This has increased capital rotation from Ethereum to the metaverse and Web3 tokens outside of the ETH ecosystem.
Over 1 billion Ethereum tokens have been burned since the implementation of the London hard fork. ETH price posted nearly 6% loss over the past two weeks. Despite rapidly reducing supply, there is a consistent drop in demand and a rise in selling pressure across spot exchanges. 
Historically, an increase in selling pressure triggers a drop in the altcoin's price. FXStreet analysts have evaluated the Ethereum price trend and predicted a steep correction to $3,300. 


This news is republished from another source. You can check the original article here