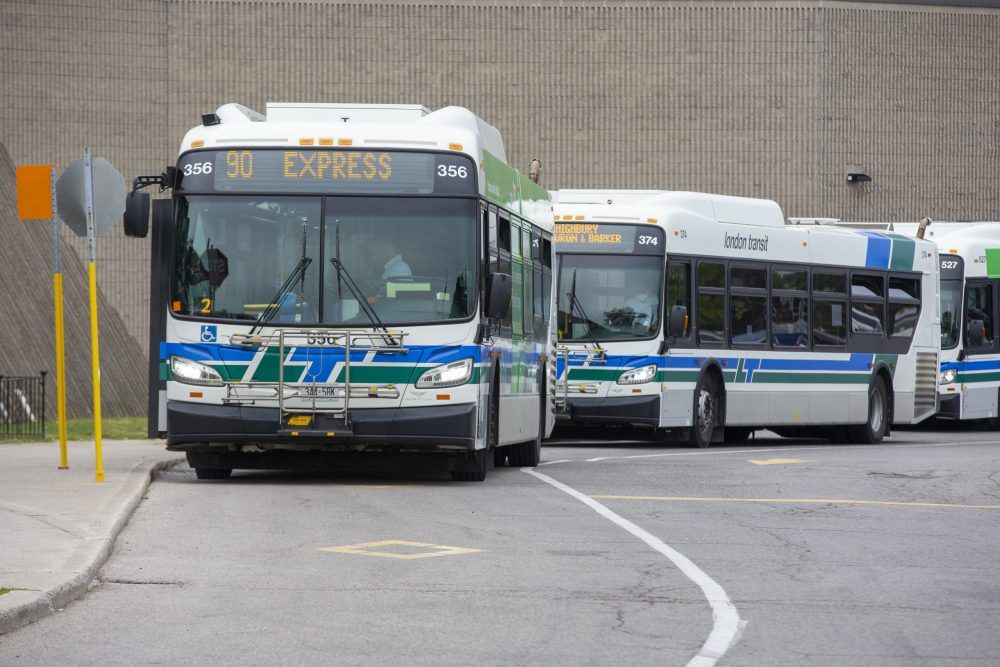 Article content
If it wasn't already dead, Wednesday marked the final defeat for the west leg of London's controversial bus rapid transit network, at least this council term.
Article content
City politicians instead backed a plan to apply for the final $120 million in transit funding from Ottawa and Queen's Park in order to rebuild London Transit's headquarters on Highbury Avenue.
The project, anticipated to cost more than $167 million, will make room for more buses to expand public transit service, and help with the fleet's conversion from diesel to electric buses.
"This facility has always been on our radar as something that is integral to both service growth for London, in terms of expanding routes, frequency and number of buses available, as well as electrification. It does provide significant citywide benefit," city engineer Kelly Scherr told politicians at Wednesday's committee-of-the-whole meeting.
Article content
There was a rush for London to choose the project or projects it wanted to fund using the senior government cash, because of a sped-up federal deadline.
Since the provincial government has to sign off on cities' projects before the application heads to Ottawa, London is required to stake out its choices by Friday.
The remaining senior government funds are left over from $370 million allocated for the bus rapid transit (BRT) network, which this council carved up early in its term. It chose to build the downtown loop and the south and east legs, but killed the north and west legs, the latter by just a single vote.
Ward 4 Coun. Jesse Helmer, a staunch rapid transit supporter and also chair of the London Transit Commission, took one final shot to resurrect the failed plan on Wednesday.
Article content
"I don't want to drag it out and have a whole round of debates, but if someone who has voted against it in the past wants to move it, I'd be happy to second it," Helmer said.
Two new city councillors have joined the ranks since that narrow vote on the west leg of BRT, but neither Ward 6 Coun. Mariam Hamou nor Ward 13 Coun. John Fyfe-Millar — or any of the initial opponents — showed any interest in reviving the divisive debate.
Ward 9 Coun. Anna Hopkins didn't want to give up so easily. She's been vocal about west London — her ward includes the southwest area of the city — being left out in the cold when it comes to better transit.
"The No. 1 concern I still hear from residents is how we move around safely," said Hopkins, who had voted for the north and west legs.
Article content
It's important not to leave that transit funding from the province and feds on the table, Helmer said.
"Of course I support the idea of maximizing the value of this funding program for the City of London. A transit facility that's going to be able to support electrification is a really important project. It's also pretty expensive," he said.
There was little debate on the new transit hub. It was approved several years ago by the transit commission, with then-chair Phil Squire declaring, "Anybody who says we don't need a new LTC building is wrong."
The current headquarters is in a converted manufacturing plant that's more than 70 years old.
A new plan to electrify the public transit fleet requires more and different space to allow proper charging and maintenance of diesel and electric buses while the transition is happening.
The new headquarters must be built by 2027, based on conditions of the federal and provincial funding.
mstacey@postmedia.com
This news is republished from another source. You can check the original article here