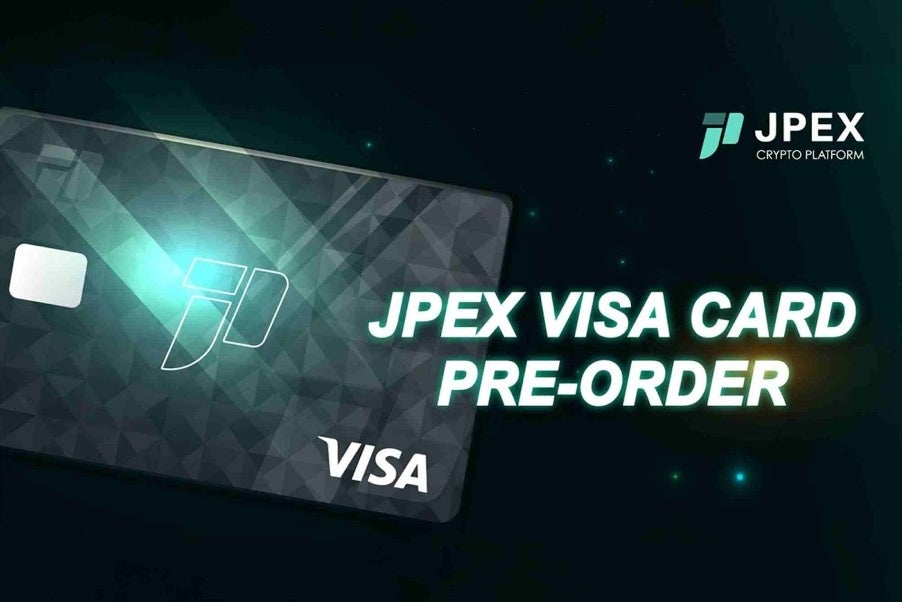 As per a recent press release, JPEX, a global asset manager and trading platform for digital assets, sealed up a smart partnership with Simplex by Nuvei, the leading fiat-to-crypto gateway provider, to devise an innovative strategy for onboarding CeFi users to the inspiring DeFi ecosystem.
Following this deal, JPEX will use Visa debit cards as a medium to create a unique gateway between fiat currencies and cryptocurrencies through Simplex by Nuvei. These cards will only be available in the EEA and the U.K. Visa is the world's largest payment processor with an estimated number of circulating cards exceeding 850 million.
Gradually, users and operators in traditional finance are shifting to a more automated, decentralized, and smarter way of handling transactions and finances. As the technology demonstrates, users utilizing blockchain fully control ownership and can interact with exciting features enabled by smart contracts through DeFi protocols. As users and operators seek to explore DeFi options, enabling platforms continue to bridge the gap, accelerating migration. 
JPEX's crypto-friendly debit cards aim to increase crypto's spending possibilities, further connecting more real-world businesses to the blockchain. This milestone is anticipated to accelerate the adoption of crypto in various sectors, creating a secure environment for CeFi users to trial and take advantage of opportunities in the fast-evolving crypto and DeFi markets.
For seamless user onboarding and registration, JPEX and Simplex by Nuvei plans to allow users to strategically pre-order Visa debit cards ahead of the official issuance of physical cards in Q4 2022.
Meet The Innovative Partners
JPEX creates an enabling environment and portal for users exposed to DeFi and CeFi. The platform also specializes in dApp development, artificial intelligence trading, and core blockchain and cryptocurrency research to inform its user base while receiving technical support from expert maintenance teams in Japan, the U.S., and Australia. Through JPEX, registered users and traders are free to trade and securely manage their assets any time of the day. From the legal standpoint, JPEX is licensed to operate in many jurisdictions, among them, the U.S. and Canada.
In March 2022, JPEX also announced a strategic partnership with Cocoon Holdings in a deal that will see the Australian exchange utilize its proprietary technology for securities trading and transaction with Cocoon. JPEX has also partnered with Western Sydney Wanderers FC, a professional football team in Australia, to introduce 250 unique NFT "J-ball" models. This strategic move is ahead of the highly anticipated World Cup scheduled for Qatar in November 2022. 
Around the time of the World Cup, JPEX plans to create a new "platform and sports ecosystem" while also significantly empowering the platform's coin, JPC. Julian Cheung, a well-known actor in Asia, was announced by JPEX as a brand ambassador in 2022, demonstrating JPEX's willingness to scale its brand and platform.
Simplex by Nuvei is one of the world's first and largest fiat-to-crypto infrastructure providers allowing users to purchase crypto directly using their debit and credit cards, Apple Pay and other popular payment methods. The solution powers top crypto exchanges, wallets, and trading portals. Simplex by Nuvei offers quick, easy, and secure ways to exchange more than 100 fiat currencies to more than 200 cryptocurrencies. An EU-licensed financial institution, the platform seeks to upend the status quo of the cryptocurrency market. 
Since its founding, Simplex by Nuvei has empowered its partners to accept various payment methods like Visa and MasterCard. The crypto on-ramp platform also supports Apple Pay, Swift, SEPA, and several other payment gateways. 
This post contains sponsored advertising content. This content is for informational purposes only and not intended to be investing advice.
This news is republished from another source. You can check the original article here