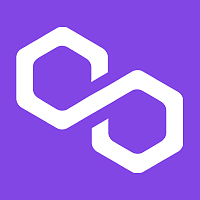 Polygon in collaboration with DeFi.org and Orbs announced finalists of its Accelerator Program. 
As the DeFi ecosystem prepares itself for DeFi 2.0, MATIC eyes the $1 target. 
FXStreet analysts believe MATIC price has extended targets in the $1.2 zone. 
Polygon, in collaboration with DeFi.org and layer-3 infrastructure firm Orbs, chose the four finalists of its Accelerator Program today, from a pool of applicants in the DeFi ecosystem.
Also read: ​​Why MATIC value gain is imminent, despite fee collection in Ethereum
DeFi.org program mentors choose Ithil, Prophet, CURL and reBaked
The largest Ethereum scaling solution, Polygon, chose four program participants from a vast pool of applications for their DeFi Accelerator Program. The program will provide funding opportunities, mentorship and market exposure to chosen projects. 
It is mandatory for Ithil, Prophet, CURL and reBaked to build on the Polygon ecosystem, or use Orbs infrastructure. These four projects will receive a liquidity injection on various platforms during launch, including the DeFi.org website. 
The combination of L1/L2 on Polygon and L3 on Orbs offer an exciting opportunity for new and innovative applications to develop. 
Ithil is a novel DeFi protocol that offers users exposure in selected protocols with borrowed funds. The project stands out for its modular structure to empower users and protocols. Prophet is a marketplace where users can trade and gain exposure to automated trading strategies. 
CURL is a protocol that concentrates liquidity on L2 networks. reBaked offers a set of governance, management, and operations tools for DAOs and Web 3.0 ecosystems to better distribute and manage their treasuries – focusing on value creation.
MATIC eyes $1 target
Analysts at FXStreet believe MATIC price is on track to hit the $1 target. A push of MATIC into the zone between $0.48 to $0.54 would invalidate the bullish thesis. MATIC price attempted to ascend to the upper trend targets consistently in previous price rallies. 
A pullback into the $0.60 region is likely, and it could result in a drop to $0.54. Tony M, a leading crypto analyst argues that there is a 13-1 reward-to-risk setup, one of the best in the crypto season. 
FXStreet analysts have identified how to trade a bullish setup in Chainlink and MATIC and offered insights, key price targets and details on the current trend in the following video:
This news is republished from another source. You can check the original article here