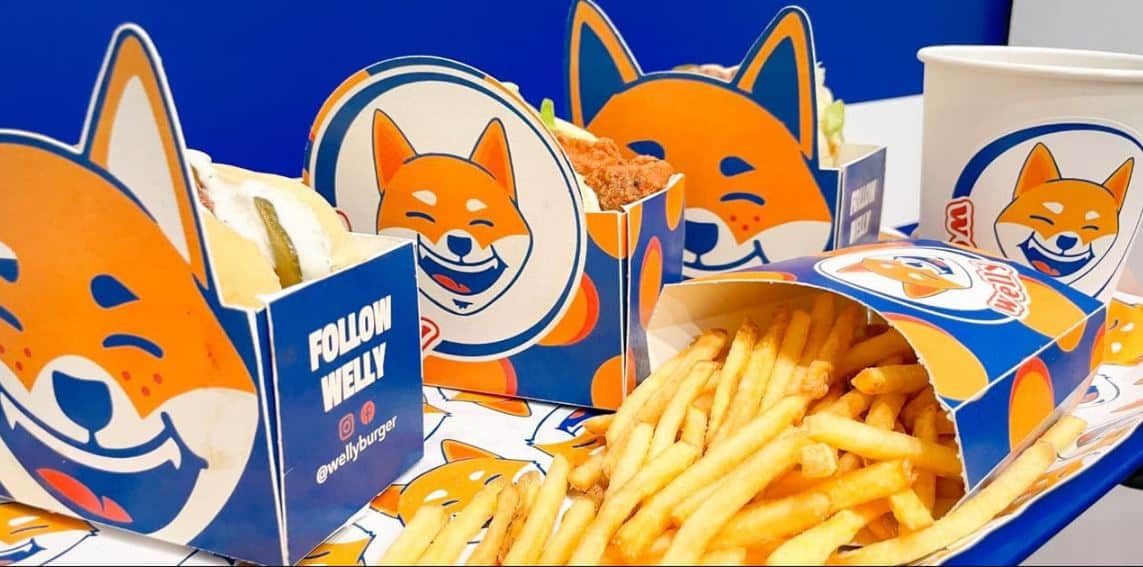 Welly is doing incredible after association with Shiba Inu.
Shiba Inu-themed blockchain-based restaurant Welly has been recognized as one of the best "Uber Eats" restaurants for over three months. The App that delivers food to doorsteps in minutes shows Welly has gathered enough fame over time.
The Screenshot from the "UBER EATS" Italian app shows that welly is the most eaten, best in delivery, and High rated Fast-Food Store.
The future is a bite away 🍔#WellyFriends pic.twitter.com/2afCYR3p5R

— WELLY 🍔 (@wellyfriends) August 3, 2022
On February 2, Shiba Inu stepped into the IRL industry for the first time and announced the deep-rooted partnership with Welly, a blockchain-based Italian fast food restaurant.
At the moment, Shiba Inu's Welly is thinking about expanding worldwide. For this reason, the burger joint is closely reviewing more than 300 applications received from interested parties across the globe to expand its franchises.
Recent reports show Welly is almost close to finalizing its first-ever franchise deal. However, the company refused to reveal the party's name but assured Shiba Inu Community about soon opening its franchise.
On July 28, Welly announced that it secured a contract with world-renowned architect Christophe Penasse of Masquespacio Studio to design and structure the concept of every Welly restaurant in an innovative way. Christophe Penasse has served several countries worldwide and won multiple international awards for the best restaurant designs.
– Advertisement –
Disclaimer
The content is for informational purposes only and may include the author's personal opinion, and does not necessarily reflect the opinion of TheCryptoBasic. All Financial investments, including crypto, carry significant risk, so always do your complete research before investing. Never invest money you cannot afford to lose; the author or the publication does not hold any responsibility for your financial loss or gains.


This news is republished from another source. You can check the original article here