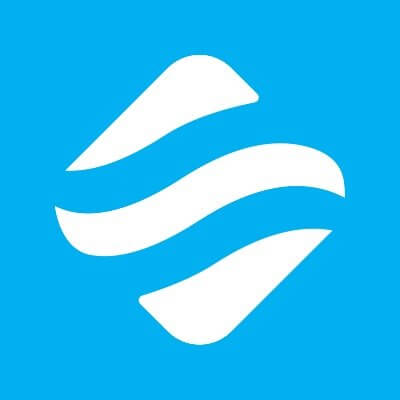 Swell Network (Swell), a permissionless, non-custodial, and liquid Ethereum (ETH) staking protocol, announced today a strategic partnership with InfStones, a world-leading blockchain infrastructure provider, to enable greater flexibility, transparency, and yield in ETH liquid staking.
Swell is the first protocol that allows stakers to select the node operator they wish to stake ETH with, enabling greater staker choice. Through this partnership, Swell enables stakers to natively select InfStones as a verified node operator and therefore tap into all the benefits of next-generation liquid staking.
Daniel Dizon, Co-Founder of Swell Network Decentralised Autonomous Organisation (DAO), said: "Swell is proud to partner with highly experienced and proven node operators like InfStones to provide a new and more direct way of staking Ethereum. Our goal is to build a marketplace for node operators and stakers to engage, effectively removing the middlemen and returning to Ethereum's decentralised ideals."
He continued: "Partnering with trusted node operators is key to this. By integrating Swell's liquid derivative token and financial Non-Fungible Token (NFT) design with InfStone's institutional-grade Ethereum node management infrastructure, Swell can provide stakers with a more robust, transparent, and flexible solution for their Ethereum holdings."
InfStones will become one of the first verified node operators to join the Swell Network DAO, providing leading institutional-grade node management for Swell to deliver the future of ETH liquid staking. Under this arrangement, InfStones will run validator nodes on Swell, which operate at the protocol layer to provide stakers with a 1:1 asset-backed ETH staking derivative contained within the Swell Financial NFT (swNFT), known as Swell Ether (swETH).
The unique combination of issuing both tokens when a staker stakes with Swell enables a powerful mix of liquidity, transparency, and ownership. The swETH token is designed to earn higher yields throughout the decentralised finance economy on top of the base layer Ethereum staking rewards.
At the same time, the swNFT enables the highest levels of clarity and information for stakers, down to the validator level. The token functions as a certifier of ownership – a 'proof' of your 'stake'. This signifies an entirely new level of transparency for stakers with users now being able to access information about their staked tokens whilst enjoying all the benefits of liquid staking with trusted node operators and innovative protocol design.
In addition, InfStones will provide investment and liquidity into Swell as part of the latter's public launch scheduled for Q3 2022. The InfStones commercial and infrastructure teams will also continue their long-standing collaboration with Swell, providing invaluable input to inform the strategic direction of the DAO as it jointly looks to capture greater institutional interest into ETH as well as drive innovation and choice within the ETH liquid staking industry.
About InfStones
InfStones is an advanced, enterprise-grade Platform-as-a-Service (PaaS) blockchain infrastructure provider trusted by the top blockchain companies in the world. InfStones' AI-based infrastructure provides people around the world with a rugged, powerful node management platform alongside an easy-to-use API.
With over 10,000 nodes supported on more than 60 blockchains, InfStones gives developers all the control they need — reliability, speed, efficiency, security, and scalability — for cross-chain DeFi, NFT, GameFi, and decentralised application development. InfStones is trusted by the biggest blockchain companies in the world including Binance, Coinlist, BitGo, OKX, Chainlink, Polygon, Harmony, and Kucoin, among a hundred other customers. InfStones is dedicated to developing the next evolution of a better world through limitless Web3 innovation.
For more information, please visit https://infstones.com/
About Swell Network
Swell Network is a next-generation Ethereum liquid staking protocol that is trusted by the world's leading blockchain infrastructure and node management companies as a protocol layer to support liquid staking products and services.
For more information, please visit https://swellnetwork.io/


This news is republished from another source. You can check the original article here