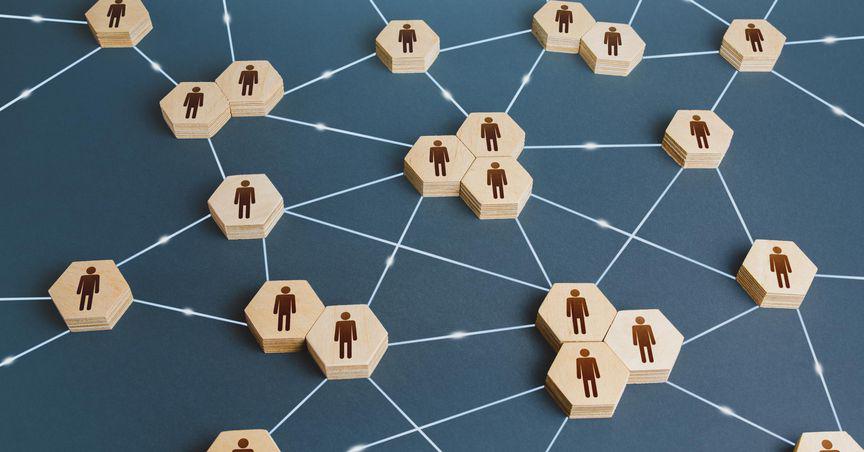 A decentralized autonomous organization (DAO) can primarily be dubbed a decentralized entity with no central leadership. Decentralized Autonomous Organization is a largely community-owned protocol that operates on a blockchain platform.
Although still in its nascent stage, the DAOs allow entry of groups who seek to invest in start-ups, buy NFTs etc. To become a member of a DAO, the users would need to hold crypto assets. Having the assets would give them the power to vote on proposals or key decisions taken within the protocol, proportional to the amount they hold.
What makes DAOs so unique is their ability to pass without a central authority taking a call. This reduces the time taken for a project to innovate, and everyone is accountable for the project's success and failure. Its members can suggest, producing well-researched and thought-out ideas, not just vague ones.
As of 20 September, the total market cap of the DAO cryptos stands at US$15,033,699,216 with a trading volume of US$1,820,831,028, according to CoinMarketCap.
https://www.youtube.com/watch?v=bEJAQIgyHgM?t=2s
So, let's dive into top 3 DAO tokens by market cap.
Uniswap (UNI)
Market Cap: $4,122,834,520:
Uniswap is a popular decentralized protocol comprising a set of smart contracts. Powered by the Ethereum blockchain, the UNI protocol incentivizes the users to main for maintaining the liquidity of the exchange.
Uniswap protocol reserves a small portion of its transaction fees for those participating. Being a DEX, it can leverage multiple crypto assets to mimic traditional exchanges' services with additional benefits.
The UNI crypto is the leading DAO token per market cap, and on 20 August, it was trading at US$5.43 with a trading volume of US$8,08,49,559 in the past 24 hours. The UNI token was faring well
ApeCoin (APE)
Marketcap: US$1,786,382,849
Another Ethereum blockchain-powered DAO token, ApeCoin, is primarily a token which is inspired project from the Yuga Labs' Bored Ape Yacht Club. APE is designed in such a manner to support what's next and is managed by the community.
The popular decentralized protocol layer for community-led initiatives is also a popular metaverse token that has significantly impacted the crypto market. Besides, it also acts as the base layer on which ApeCoin DAO can be built.
The token as on 20 September, it was trading at US$5.86 with a trading volume of US$61,25,54,882 over a day.
Aave (AAVE)
Market Cap: US$1,045,864,418
Aave is a decentralized finance protocol allowing users to lend or borrow crypto tokens. While the lenders can earn interest by depositing digital assets, the borrowers can use them to take out a flash loan.
AAVE is the third biggest DAO in terms of market cap. The token, on 20 September, was trading at US$5.86 with a trading volume of US$61,25,54,882 over a day.  
Conclusion
While DAOs give users the freedom to pass without a central authority taking a call, one must still understand it's in its nascent stage. Therefore, one must always be careful while entering the crypto market and do market research before entering it.
Risk Disclosure: Trading in cryptocurrencies involves high risks including the risk of losing some, or all, of your investment amount, and may not be suitable for all investors. Prices of cryptocurrencies are extremely volatile and may be affected by external factors such as financial, regulatory, or political events. The laws that apply to crypto products (and how a particular crypto product is regulated) may change. Before deciding to trade in financial instruments or cryptocurrencies you should be fully informed of the risks and costs associated with trading in the financial markets, carefully consider your investment objectives, level of experience, and risk appetite, and seek professional advice where needed. Kalkine Media cannot and does not represent or guarantee that any of the information/data available here is accurate, reliable, current, complete, or appropriate for your needs. Kalkine Media will not accept liability for any loss or damage as a result of your trading or your reliance on the information shared on this website.


This news is republished from another source. You can check the original article here