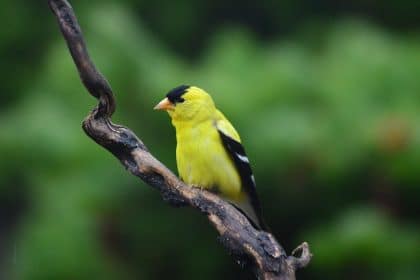 Coinbase Pro announced support for Goldfinch Protocol post which the GFI token price rallied a solid 14%.
On Wednesday, January 11, Coinbase Pro, the professional trading platform of crypto exchange Coinbase announced support for Goldfinch Procotol (GFI) cryptocurrency. The official announcement from Coinbase Pro noted:
"Starting Today, January 11, transfer GFI into your Coinbase Pro account ahead of trading. Support for GFI will generally be available in Coinbase's supported jurisdictions with certain exceptions. Trading will begin later today if liquidity conditions are met."
Arriving on the Coinbase platform is always a big achievement for any cryptocurrency as it means that more liquidity shall follow soon. Coinbase Pro mentioned that once sufficient liquidity for GFI is available, it will launch trading for GFI-USD, GFI-USDT and GFI-EUR order books. However, this will happen in phases. Firstly auction mode, then limit-only or full trading mode.
If at any point in time, the new order books don't meet any assessment for a healthy and orderly market, Coinbase Pro holds the right to keep the book in one order state for a long period of time.
GFI Price Shoots 14%
Goldfinch is a decentralized credit protocol used for extending business loans without any sort of collateral. Goldfinch Protocol (GFI) is nothing but an Ethereum-based native cryptocurrency that governs the Goldfinch platform.
Goldfinch incorporates the principle of "trust through consensus". It also creates different types of off-chain collateral to create a way for borrowers to showcase their creditworthiness based on more than just their crypto assets.
The GFI token can be used to vote on the future of the protocol. Besides, the protocol auditors can also use GFI to receive rewards.
Soon after the news, the price of GFI has shot up by 14%. As of press time, Goldfinch Protocol (GFI) is trading at a price of $7.58 with a market cap of $38.4 million.
Apart from Goldfinch Procotol, Coinbase Pro announced support to other cryptocurrencies as well. This includes names like for DESO, API3 (API3), Bluezelle (BLZ), Gods Unchained (GODS), Immutable X (IMX), Measurable Data Token (MDT), Ribbon Finance (RBN), Circuits of Value (COVAL), IDEX (IDEX), Moss Carbon Credit (MCO2), Polkastarter (POLS), ShapeShift FOX Token (FOX), Spell Token (SPELL) and SuperFarm (SUPER).
next Altcoin News, Blockchain News, Cryptocurrency news, News
Bhushan is a FinTech enthusiast and holds a good flair in understanding financial markets. His interest in economics and finance draw his attention towards the new emerging Blockchain Technology and Cryptocurrency markets. He is continuously in a learning process and keeps himself motivated by sharing his acquired knowledge. In free time he reads thriller fictions novels and sometimes explore his culinary skills.
This news is republished from another source. You can check the original article here